In Katsina, President Buhari's Home State, There's An Urgent Maternal Mortality Problem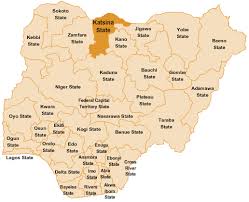 Estimated Reading Time: <1
By Ayodeji Rotinwa, reporting from KAFUR, Katsina.
In President Muhammadu Buhari's home state, Katsina, hotel admission comes with caveats. At Makera Hotels, signs in bright blue, bordered by a white frame at the reception desk read: "Alcohol is not allowed. Free Women are not allowed."
No further information is offered as to what or who exactly "free women" might be.
Perhaps to hedge the possibility of such caveats being abused, there are very few hotels in Katsina. The existing ones are also hard to find. I found Makera Hotel, Malumfashi after an hour of being lost. Malumfashi was not my intended destination. Kafur, another local government area was but I would later discover there are no hotels there.
Kafur is the hometown of Katsina's sitting governor, Aminu Bello Masari.
I was in Katsina, and had initially been headed to Kafur to discover why the state (and local government area) had one of the highest maternal mortality rates in the country and what was being done about it.
In the North-West state, out of 100, 000 birthing women, 1,026 will die, (1026 deaths per 100,000 live births) according to Maternal Newborn and Child Health, a Nigerian national health program. This is higher than the national average of 815 deaths, according to a World Health Organization estimate of 2015. In addition, only 4.5% of Katsina women deliver their children in facilities according to data by the National Bureau of Statistics. The delivery rate by professionals and skilled birth attendants is also at a meagre 5.1%.
Hotels are not the only infrastructure missing in Katsina.
I noticed a number of constituency projects administered by federal legislators: schools, health centers, in various advanced stages of degradation: peeling skins of paint, roof leaves hanging off their fixtures, broken down walls, The signage announcing the projects were often in better condition that the structures they showed off.
Local 'Gynaecology'
In Kafur, alongside missing hotels or functional constituency projects, there are too few primary healthcare centres. The ones that exist are not equipped with the necessary facilities to provide efficient care.
Standing in these gaps for the past few decades to help safely deliver children and preserve the lives of birthing mothers have been traditional birth attendants (TBAs) and community health extension workers (CHEWs).
They are all women.
I met 200 of them TBAs and CHEWs outside the offices of Kafur local government secretariat, a hazy morning after I arrived Katsina. The secretariat is a large compound populated by a rust covered tractor and a fire truck, parked side by side; and an expansive building with too many broken windows to count and without a hint of worker activity. The time was 8AM. The women huddled outside together at the entrance of the meeting rooms in long, flowing, brightly coloured hijabs in fuschia, teal, and maroon. It was windy and slightly cold and often a draft of wind revealed whitened ankles and swirled dust. Some came with their children and breastfed them under their hijabs intermittently uncovering the child, presumably for fresh air.
The women had gathered for a training held by Brown Button Foundation, a non-governmental organization that seeks to "eradicate infant and maternal mortality in Nigeria. Its chosen mandate is to to improve women's access to quality healthcare, train and improve the skills of those providing this healthcare and championing their sexual & reproductive rights of women to access care for themselves. It also seeks to instigate behavioural change in ensuring (safer) birth delivery procedures.
One of the TBAs, Sefia Ahmadu, who has been in this line of work for 25 years, told me that she did not know she was supposed to disinfect her hands before or leave it bare while delivering babies. She learnt this anew at the training.
The foundation has been holding trainings like this in Katsina for three months teaching the women life-preserving safe birth practices, family planning and child spacing. They had been training in four local government areas thus far: Katsina, Dutsinma, Bakori and Funtua. Kafur was the last stop.
The trainings were set up in forms of a community class where the women were taught through demonstrations, practical modules, and replication of real life situations by a trained doctor, program officers. The key lessons were in clean birth practices to prevent infections in mother and child during delivery; improving maternal and child health outcomes in the communities by encouraging child spacing. They were also linking the traditional birth attendants to the more qualified community health extension workers so the former could refer more complicated, life-threatening maternal cases to them; where perhaps the pregnant woman was anaemic, suffered rupturing of her blood vessels during delivery or had pre-eclampsia.
When Brown Button Foundation pitched its idea to officials of the Katsina state government, the first reaction received was not to approve their much-needed program right away. The foundation was instead drawn into a power tussle between the Katsina state Ministry of Health and the Katsina Local Government Service Commission as to who would take 'ownership' or credit for the program.
As a result, the commencement of the training program was delayed by two days.
Illiteracy, Culture, Ignorance are the Grim Reapers
"There are no doctors in our schools, only health personnel." Lebabatu Musa, a 13-year community health veteran told me before the program kicked off for the day. She was referring to Katsina's three government-owned educational facilities: School of Health and Technology, Funtua; School of Nursing, Katsina and School of Midwifery, Malumfashi. We conversed, surrounded by other women, in Hausa and pidgin English, the former translated by Saratu Dandela, a Katsina government official and the Maternal and Newborn Health Coordinator of the Kafur local government area.
Dandela confirmed the schools have no doctors but the students learnt from doctors during six months of practical work when they were posted to state-run hospitals.
Lebabatu Musa studied for three years at the School of Health and Technology to become a community health extension worker. Amongst other courses, she was taught family planning, maternal health, nutrition, gynaecology, and statistics. Six months out of each year, she worked at a state-run hospital.
However, when polled by the Foundation as to whether she knew condoms / pills as methods of family planning, she was not aware. She was not alone. Hundreds of women polled in Kafur local government educated or otherwise had no idea either.
Other women previously listening in soon joined Dandela, Musa and I and we formed a small circle. They shared how education or lack thereof was killing their pregnant women. Hadiza Yahaya Adam spoke first.
She has been a traditional birth attendant for ten years. A few years ago, one of her friends and neighbours went into early labour. She was called in for a diagnosis and she told the husband that his wife was about to deliver and needed to be taken to a hospital. She had also previously discerned that the woman was anaemic. The husband insisted his wife was not in labour. His mother agreed with him. She insisted that they would not go to the hospital, that the traditional medicine – usually bought from local mallams with no apparent medical qualifications – was what was needed.
After three hours, the contractions escalated with the pregnant woman in visible, excruciating pain. Mother-in-law and husband finally decided to take her to the Malumfashi General Hospital.
As they arrived, the pregnant woman died.
I asked Adam if she told them why she died.
"I did. The husband started crying and even the mother in law started crying too."
Illiteracy or ignorance are not the only factors keeping Katsina and specifically Kafur's maternal mortality rate high. The fact that the few available doctors are predominantly male dissuades the pregnant women from checking themselves into the hospital in event of complications or going for regular checks to monitor or prevent them. I asked why.
"I feel shame," Adam said.
"As far as a woman is concerned, if I get pregnant and go to the labour room and a man comes, I am not feeling comfortable because I am a woman. I would feel shame."
Another woman chimed in, "It's a taboo."
Dandela said, "It is because of culture, religion and tradition."
I asked them if as women they would refuse critical treatment because it was only a man that was available to administer it. The unanimous answer was: "No."
"That is why we are encouraging our women to go and study and become Community Health Extension Workers," Adam added.
Charity is the Strategy?
Brown Button Foundation in cognisance of the myriad problems sought to work with what was available. There are no adequate qualified doctors but traditional birth attendants with little or no scientific background were trained to refer cases beyond their capacity to the educated community health workers and therein reduce the possibility of maternal deaths. While culture, religion and tradition may allow for women to marry early and therein give birth to a relatively high number of children, traditional birth attendants and community health workers trained with evidence can go to communities and present a case that the lack of child spacing coupled with a lack of necessary facilities is why their wives, daughters, friends, neighbours die during delivery.
Both CHEWs and TBAs who haven't been adequately trained on safe birth practices, were also provided and taught with a DIY delivery kit that contains all critical materials such as Misoprostol, a drug that helps stop postpartum hemorrhage which according to Jaiyeoba, is the leading cause of maternal deaths.
BBF has recorded some early successes.
In its published report, in all five local governments it trained in, the use of family planning commodities such as the intrauterine device (IUD), post pill drugs and other contraceptives was high. Before the training commenced, the data collected  by BBF  showed that 68% of TBAs did not refer women in need of family planning to CHEWs. At the end of the training, there was an increase recorded with 83% of women seeking out family planning services provided by CHEWs.
In reality BBF's successes are modest and it is too early yet to measure long-term impact. Trainings, refresher courses would have to be held to ensure BBF's impact is sustained. Continuous data collection would also have to be set up to ascertain that knowledge shared is being put to use. It is also unlikely that the foundation will take on its work in Katsina as a continuous responsibility because of its limited resources and a country-wide demand / need for those resources. 1 in 13 Nigeria women will die due to childbirth causes / complications according to the United Nations.
In 2017, of the 21, 302 births recorded in 18 Katsina facilities, 340 women lost their lives, as reported by the Katsina Maternal and Pre-Natal Death Surveillance and Response Committee. Daura, President Buhari's hometown had the highest number of dates with 54. To note, only statistics from state-run general hospitals were recorded. Kafur for instance, at high risk – with no general hospitals or well functioning primary health care centres was not in the equation.
BBF's efforts are not the only slingshot at the giant of maternal mortality in Katsina, though.
In May of 2017, the First Lady, Aisha Buhari laid a foundation for a 50-bed clinic in Daura for women and children's healthcare. The clinic is being provided by the Aisha Buhari Foundation as part of her contribution to end maternal and child mortality. However, Daura already has a general hospital and is not the point of most pressing need. In November 2017, Women for Health a UKaid funded non-governmental organization announced it had partnered government in five northern states – including Katsina – to train 6500 female health workers for deployment to rural communities. The National Programme Director of Women for Health Dr. Fatima Adamu, in an interview with newsmen in Kano rightly noted that it was the dearth of (competent) hands in rural health facilities and areas like Kafur that was sustaining the high maternal mortality rates in the chosen states.
''We recognized that in all the five states we are working including Kano, Jigawa, Zamfara,  Yobe and Katsina all of them, majority of their health workers are in the urban areas, in the state capitals. In fact, no state has less than 80% or 90% of her midwives resident in the state capitals," She said in a statement to press men.
Given all of these, I asked Dandela, the Katsina government's representative at the BBF training what the state policy on maternal mortality was; on taking steps to reducing its maternal mortality rate. Clearly, charity from NGOs and the First Lady could not be a sustainable strategy of saving pregnant women's' lives and that of the children they birth….
"We need more organizations like this to train us so we can be better," She maintained.
There was no mention of a state-administered solution.