'We Can't Wait For Men To Give Us Power,' – Senator Stella Oduah Charges Women On International Women's Day 2018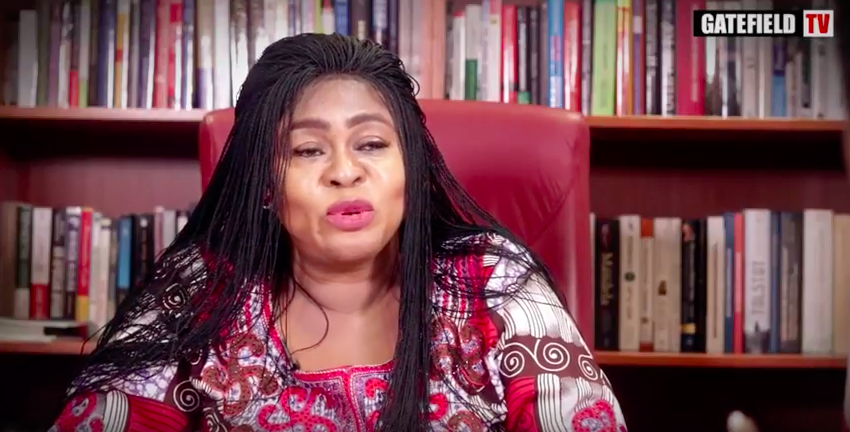 Estimated Reading Time: <1
Senator representing Anamabra North constituency, Princess Stella Oduah has called on Nigerian women to march on and take hold of political power.  
Oduah admits it is tough to be a female in Nigerian politics but insists that power is not given but taken.
The former Aviation Minister made the remarks in a Gatefield TV interview show #ConversationsWithAbangMercy which was released on the International Women's Day 2018.
"I think it is about time that women should get involved. We can't wait for them, for men to give us power. People don't give out power but women would have to take the power. 
"After all, who are the men? They are the people that we gave birth to, they are the people that we nurtured, they are the people that we trained so if they are subject to all these that we are in command, at what point did we become the lesser being?"
Senator Oduah who is also the President of West African Female Parliamentarians said that the group is planning to embark on advocacy campaigns and events to sensitize women on the need to participate in politics. 
"We would go on campaign, we would go on advocacy, and we would have our conventions and summits to tell Nigerian women and african women in general that we need to march on, that we need to take the power back from the men, even if we don't lets work as partners to make sure that we have a better country."
Oduah who shared her experience running for office in Anambra outlined the key attributes that good female politicians must possess. 
"Two things you need to be a good politician: passion for your people, that comes naturally to every woman. Education; which I believe every woman should have girl child education must be promoted. 
"Once you have these two, you don't need the muscles. If you want a muscle you can hire body guards, if you want the fighting skill you can hire people that would fight for you. 
"But other than that, your head on your shoulder, your brain intact, the sky would be your limit," Oduah added
.