Benue Governor Says Nigeria's Police Chief An Accomplice To Killings Carried Out By Fulani Herdsmen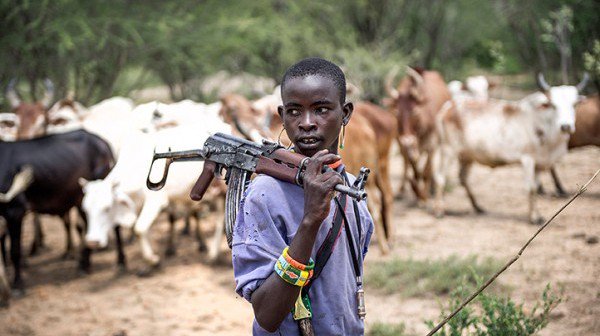 Estimated Reading Time: <1
Governor Samuel Ortom on Saturday accused the Inspector-General of Police, Ibrahim Idris, of being an accomplice to the recent attacks by suspected herdsmen on Benue residents, a day after the police chief reportedly demanded a suspension of anti-open grazing law.
"If truly the IGP said what was widely reported by the media, our conclusion is that his is a clear case of a man who is either on a mission to mislead the nation or is complicit in the attacks on Benue communities and the killing of many people by terror herdsmen," Mr. Ortom said in a statement issued Saturday evening.
So far this year, over 100 people have been killed in herdsmen attacks across the state. Two local government areas suffered more than 100 deaths in successive attacks between January 1 and 3, an incident that brought the activities of herdsmen under renewed focus across the country.
The police chief suggested that laws against open-grazing should only be imposed when ranches have been created for the grooming of livestock, escalating a confrontation that began with Mr. Idris' description of the killings as "a communal clash" last month.
"He asked for stoppage of implementation of the law until ranches are provided, then the law can be gradually implemented again.," the senator said, pleading anonymity.
The comments came days after the Minister of Defence, Mansur Ali, also blamed the anti-open grazing laws for recent killings.
Harsh criticisms poured in for the police chief shortly after his comments surfaced in the media, with many pointing out that herdsmen attacks predated the enactment of anti-open grazing laws.
Since 2013, more than 50 attacks linked to herdsmen were reported in Benue and neighbouring states like Nasarawa and Taraba.