Tanzanian Govt Threatens to de-register Churches After the President was Criticised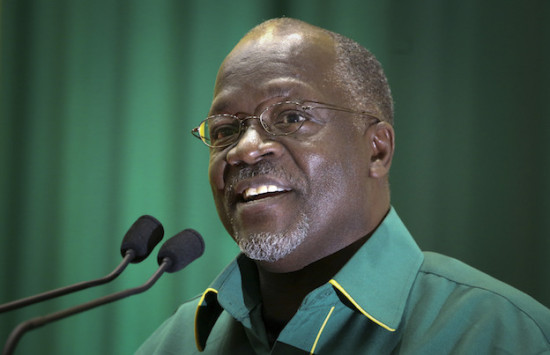 Tanzania has threatened to revoke the registration of religious organisations that "mix religion and politics" after a cleric criticised President John Magufuli's leadership in a Christmas sermon.   
Opposition leaders in Tanzania say tolerance for dissent has been rapidly disappearing since Magufuli took office in late 2015 with pledges to reform East Africa's third-biggest economy and crack down on large-scale corruption.   
  Tanzania's constitution protects freedom of worship, but religious organisations must register at the country's Home Affairs Ministry to get a licence to operate legally.   
"Recently, some leaders of (religious) societies have been using their sermons to analyse political issues, which is contrary to the law," the permanent secretary in the Ministry of Home Affairs, Projest Rwegasira, said late on Thursday.    
"Any violation of the law could lead to cancellation of the registration of the concerned religious society," he said in a statement.    The warning was issued just days after the head of a Pentecostal church in the commercial capital Dar es Salaam criticised Magufuli's leadership, saying his government was closing democratic space.    Zachary Kakobe, self-proclaimed bishop and founder of the Full Gospel Bible Fellowship Church, accused the Tanzanian government of "quietly turning the country into a one-state rule by systematically banning political activity."   
The Home Affairs Ministry responded by issuing a public notice to religious organisations after the ruling Chama Cha Mapinduzi (CCM) party accused Kakobe of mixing religion and politics.    Tanzanian police banned political protests and rallies indefinitely in June last year, saying political activity would only be allowed during elections.   
Magufuli, nicknamed "the Bulldozer" for pushing through his policies, has won some praise from Western donors for an anti-corruption campaign and cuts to wasteful public spending. But opponents accuse him of increasingly undermining democracy by curbing dissent and stifling free speech.    
Magufuli has publicly denied the allegations, saying he is no dictator.
But several newspapers have been shut and more than a dozen suspects prosecuted for allegedly insulting the president via WhatsApp and other social media platforms.