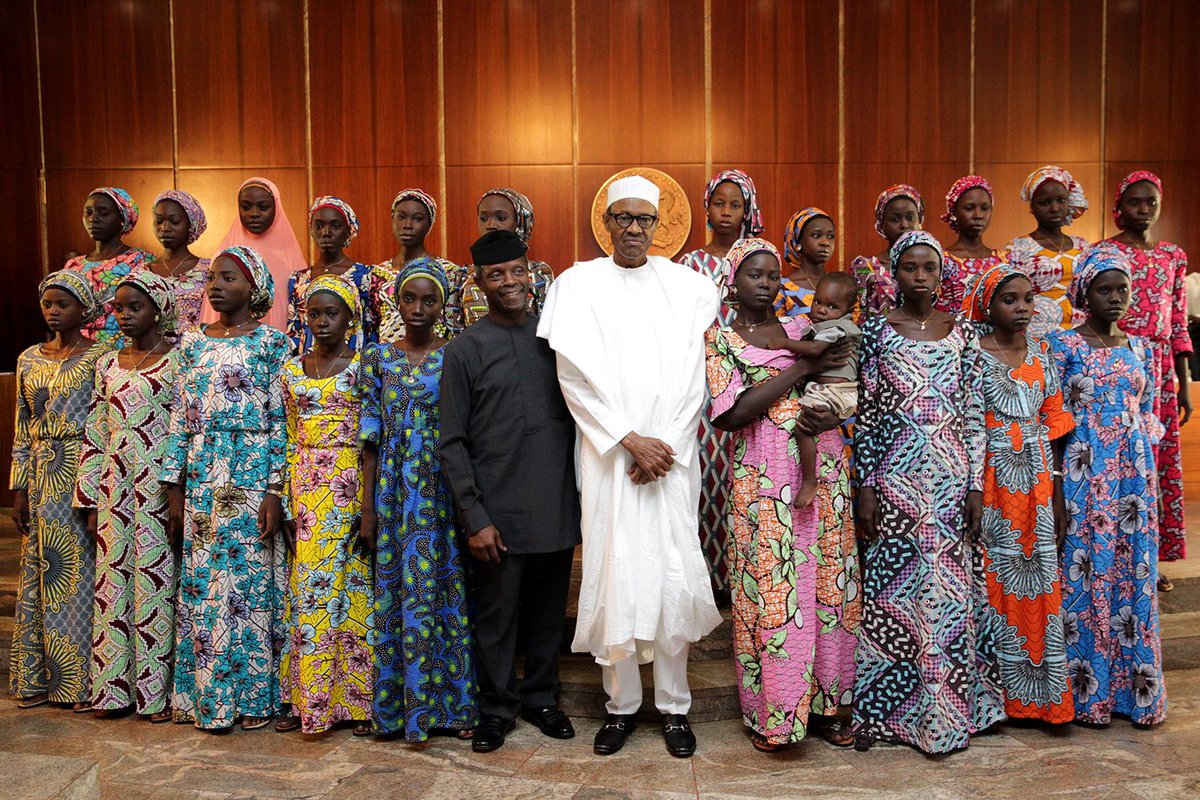 The federal government paid €3 million for the release of some Chibok schoolgirls who were in Boko Haram custody, according to Wall Street Journal.
In 2014, Boko Haram insurgents had kidnapped 276 girls from Government Girls Secondary School, Chibok in Borno state.
Of the 276, 163 are now free: 57 fled in the early days after their abduction, three escaped later, and a Swiss-coached mediation secured 103.
Twenty-one of the 103 were freed on October 13, 2016, while the remaining 82 were freed on May 6 this year.
In a detailed report on the incident, WSJ said while €1 million was paid for the 21 first freed, additional €2 million accompanied the five Boko Haram commanders that were exchanged with the next batch: the 82 girls.
Ahmad Salkida, a journalist known to have links with the sect, and Zannah Mustapha, a lawyer, were said to be key mediators involved in both deals.
After months of talks involving Salkida and Mustapha, a breakthrough was finally reached when in late 2016, both parties agreed on a plan concerning the girls' freedom.
WSJ said: "The plan called for two exchanges. In the first one, Boko Haram would free 20 Chibok hostages in exchange for one million euros.
"If both sides were satisfied with the outcome, the rest of the girls who wanted to come home would be swapped in a second exchange in return for two million euros and five imprisoned Boko Haram commanders."
"As Mustapha worked through the details and tried to maintain the confidence of both sides, the Nigerian government began the delicate process of finding prisoners Shekau would deem acceptable.
"Salkida was the man picked for the task. He began to crisscross Nigeria combing jails and interviewing inmates, looking for militants who fit the profile."
The report added that while the deal began coming together, there were fears that President Muhammdu Buhari might not approve of it.
"The president was eager for a victory. He also loathed the idea of paying Boko Haram. No one knew if he would sign off," it said.
"In the end, he approved the deal, with a condition: He insisted that any money that reached Boko Haram would be a step toward a comprehensive peace agreement.
"Since the insurgents collected their three million euros, some Nigerian officials say an army that had struggled to feed itself seems replenished."