Nigerian Government Values Cows Than Human Lives – Benue Lawmakers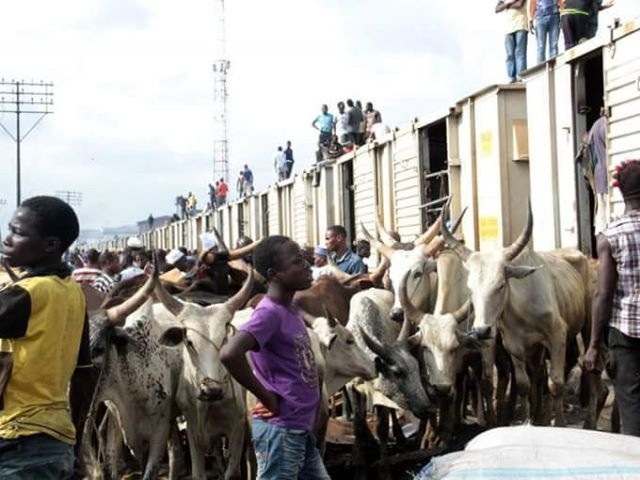 Estimated Reading Time: <1
Federal lawmakers from Benue State, have accused the President Muhammadu Buhari-led federal government of placing premium on Fulani cattle more than the lives of the citizens in Benue.
This was even as the lawmakers also accused the President of having no political will to end the reoccurring attacks on locals in the state by suspected Fulani herdsmen.
Addressing Journalists at the weekend in Abuja, the lawmakers expressed disappointment over the inability of the government to effect arrest or prosecute any of the marauders, who have claimed over 5000 lives in Benue State in the last two years.
They said despite the threats coming from the Miyetti Allah Groups and others since the anti open grazing law was enacted in Benue November , the federal government has decided to pay deaf ears to them.
"We condemn in unequivocal terms provocative and inflammatory statements credited to the National President, Alhaji Abdullahi Bello Bodejo and the National Secretary, Saleh Alhassan of the group against the implementation of the anti-open grazing law in Benue State", the lawmakers said.
Speaking on behalf of his colleagues, Hon. Dyegh said the "carnage" and "massive destruction wreaked in the people of the state has almost grounded economic activities "as people have abandoned their farms and businesses due to the ravaging activities of AK-47 bearing herdsmen, who constantly invaded our communities, destroyed farms, property, maim and kill indiscriminately."
He said "the people are still living with the sordid memories of the massacre in virtually every nook and cranny of the state, particularly in Buruku, Guma, Tarka, Logo, Agatu, Gwer West and Gwer East etc. Thousands of lives and property worth billions of naira have been lost to these inhuman actions of these so called Fulani herdsmen.
"Worried by the continued desecration of our land and a clear agenda to exterminate our people, the Benue State House of Assembly this year passed the Open Grazing Prohibition and Ranches Establishment Bill, which was signed into law by the Governor, His Excellency, Dr. Samuel Ortom on May 22, 2017."
While urging President Muhammadu Buhari to support the Open Grazing Prohibition Law, the lawmakers condemned what they called "the campaign of calumny" against Governor Samuel Ortom.
"We use this medium to draw the attention of the federal government and make a passionate appeal to the President and Commander-in-chief of the Armed Forces, Muhammadu Buhari to grant full support to the Government of the State by giving a standing order to all security agencies to ensure maximum implementation of this wonderful piece of legislation.