Buhari's Physical Presence in UNGA 72, Big Achievement For Nigeria – Adesina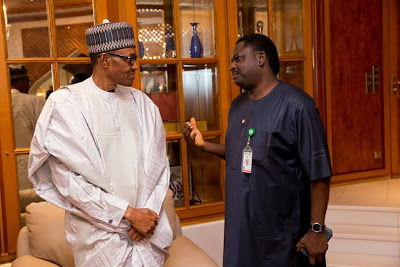 Estimated Reading Time: <1
Presidential aide, Femi Adesina has labelled his principal's physical presence at the 72nd United Nations General Assembly as a huge achievement for Nigeria and Nigerians.
Speaking to newsmen shortly after Buhari arrived New York, venue of the assembly, Adesina said "this is a global platform, you don't have it bigger than this one.
"For is as Nigerians, the fact that our President is here in person, I a big, big achievement.
"We know that in the first eight months of the year, the president was indisposed, and the fact that he is here today is a very big achievement for the country and him in person.
Minister of Foreign affairs, Geoffrey Onyeama also addressed newsmen saying the country's agenda at the assembly will be channeled towards "illicit flow of funds"
Ondo, Zamfara and Ebonyi state governors, ministers of defence, interior, water resources, industry and trade and investment.