How Soldiers Attacked NUJ Office in Umuahia, Nnandi Kanu's Residence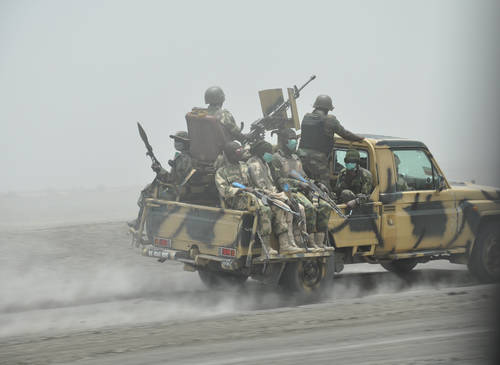 Estimated Reading Time: <1
Soldiers of the Nigerian army attacked the Abia State Council of the Nigeria Union of Journalists on Aba Road, Umuahia on Tuesday.
According to reports, the soldiers barged into the building claiming someone from inside the building was taking pictures of them. The soldiers are also said to have destroyed laptops, mobile phones and Ipads belonging to the journalists.
The chairman of the the council, Mr John Emejor, confirmed the incident and also expressed his disappointment over the conduct of the soldiers. He also said a national officer of the Union, Ezeogo Bonny Okoro was slapped by one of the Soldiers.
"Our press centre was invaded by soldiers, two Journalists lost their IPads and phones, while a national leader in the office was attacked" he said
He also insisted that the soldiers involved in the attack must be identified and punished according to the provisions of the constitution.
The Assistant Director, Army Public Relations, 14 Brigade, Major Oyegoke Gbadamosi, confirmed the incident. Major Gbadamosi reportedly asked the chairman of the Council to send the photograph of the damaged office to him.