Minister Aisha Alhassan Went To The Villa And Still 'Rejected Buhari' For Nigerians In 2019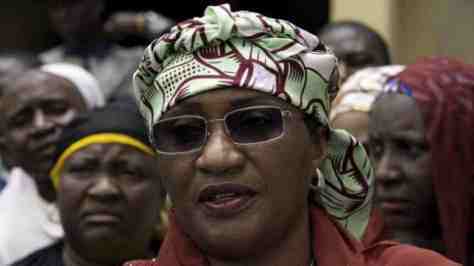 Estimated Reading Time: <1
The Minister of Women Affairs and Social Development, Aisha Alhassan, on Thursday, said that there was no going back on her decision to support former Vice-President Atiku Abubakar in the 2019 presidential election.
Alhassan, who stated this in an interview with State House correspondents at the Presidential Villa, said, "Let the will of God be done."
The minister, had on Wednesday, said she was ready to support the former vice-president in the 2019 election against Buhari.
Alhassan had, in an interview on the BBC Hausa Service, said that although she respected Buhari, Atiku remained her godfather.
She also confirmed her statement in a leaked video, where, during a private meeting with Atiku,  endorsed the former vice-president.
Also in an interview with Reuters on Wednesday, she stated that Buhari had said that he would spend only one term in office.
She said that before the 2015 elections, Buhari promised that he would spend only one term in office to clean up the mess of the Peoples Democratic Party's government.
It was not clear if the minister was summoned to the Presidential Villa on Thursday.
Alhassan was seen leaving the Office of the Chief of Staff, Abba Kyari, who was said not to be on seat at the time she came.
When asked by State House correspondents to react to media reports credited to her that she would support Atiku  in 2019,  Alhassan, while walking to her car, referred newsmen to the  interview she granted the BBC Hausa Service. She  said her position had not changed.
Alhassan said, "No, I have no comment. What will I say now?  I have said all in BBC Hausa. Get someone who speaks Hausa very well to translate it for you."
On her relationship with Buhari now, she asked, "How will I know? I have not seen the President but I don't think the President is a naive person."
On whether she was confident that she could retain her job, she replied, "God gives and God takes. That is all and I have said it all in Hausa. You know that there is an end to everything."