President Buhari Lands at the Presidential Wing of Nnamdi Azikiwe Int'l Airport Abuja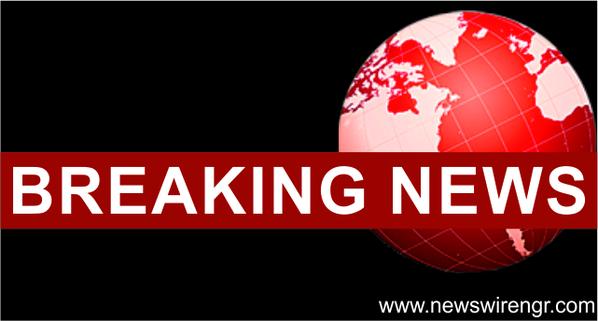 At exactly 4:34pm, the plane conveying President Muhammadu Buhari touched down at Nnamdi Azikiwe international airport in Abuja.
The president returned to the country from London where he has been receiving medical attention for an undisclosed ailment.
He left Nigeria on May 7.
Meanwhile, the All Progressives Congress has welcomed President Muhammadu Buhari back to the country.
National Publicity Secretary of the party, Bolaji Abdullahi in a statement thanked the Acting President Yemi Osinbajo for his 'competent leadership'.
The statement reads, "The Party thanks the Vice President, His Excellency Prof. Yemi Osinbajo for his competent leadership in the absence of President Buhari and especially commends him for his effort to unite the country and drive the recovery of the national economy.
"The APC also thanks all Nigerians who had prayed ceaselessly for the speedy recovery and safe return of the President, assuring them that the APC-led Federal Government is poised to fulfill all the electoral promises the Party made to Nigerians."