For Reportedly Looting Kaduna, Shehu Sani Tells El-rufai To Forget Presidential Ambition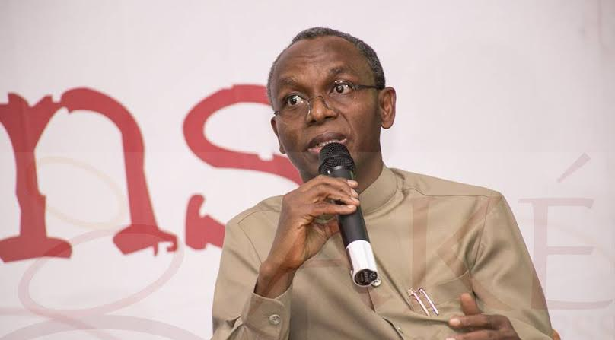 Estimated Reading Time: <1
The Chairman of the Senate Committee on Local and Foreign Debt, Senator Shehu Sani (APC, Kaduna Central), yesterday tongue-lashed the Kaduna State Governor, Malam Nasir el-Rufai, saying he should forget his purported presidential ambition and concentrate on governance.
Reacting to a report on alleged corruption and nepotism under El-rufai, Sani alleged that Kaduna State was being run like a personal family and friends' estate.
He said there was no meaningful physical achievement other than sponsored media propaganda.
"I call on El-rufai to suspend his presidential or vice presidential ambitions and concentrate on proper governance of the state," the senator said, in a statement by his Adviser on Politics and Ideology, Suleiman Ahmed.
He said there was nothing progressive about many people who claimed to be 'Buharists', saying; "they are reactionaries and career opportunists who can fit into any government in power."
He said: "It's hypocritical to promise Nigerians change and end up only putting change in our pockets. El-rufai wants to be seen as an apostle of Buhari's change but he is actually the Judas of change, "he said.
He also chided the Kaduna governor for sacking traditional rulers, saying it was lamentable that El-Rufai could say there was no money to pay the traditional rulers he recently sacked but had money to dispense for contracts to family, friends and political cronies.