Christian Association Tells FG To "Control Movement of Herdsmen in South-West Nigeria"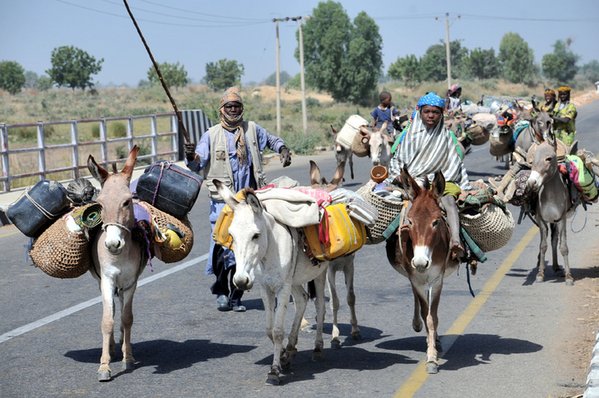 Estimated Reading Time: <1
The Christian Association of Nigeria (CAN), Ondo State branch on Tuesday called on the Federal Government to control the movement of herdsmen and their cattle in South-West states.
The association said that the uncontrolled movement was a security breach and threat to farmers in the South-West as they had been chased away from their farms and deprived of their main source of livelihood.
Primate Elisah Akinsulere, the newly sworn-in CAN Chairman in Ondo State, made this call in an interview with the News Agency of Nigeria (NAN) in Okitipupa Local Government Area (LGA), Okitipupa, Ondo State.
Akinsulere said that the incursion of the fierce-looking herdsmen in the Okitipupa LGA was no longer bearable as they had destroyed so many farm produce thereby depleting the profits on their farming investments.
He said that towns like Omotosho, Igbotako, Ilutitun, Ikoya, Okitipupa, Ode-Aye and Ode-Erinje had been vulnerable to the ungodly behaviour of the headsmen.
According to him, residents are afraid of these fierce-looking herdsmen because they have weapons on them and they move on freely on farmlands without anybody to challenge them.
"The recession has forced many people to go back to farms as advised by the government but now we cannot even enjoy our produce again because of the wreckage caused by cattle.
"We are appealing to the Federal Government and our lawmakers to do something tangible to address this security breach and threat to farmers on their land," the cleric said.
He, however, urged residents to be calm by not taking laws into their hands but wait for the government to take a tangible step to address the menace.