Embattled , Alex Badeh Says He Does Not Have A House To Stay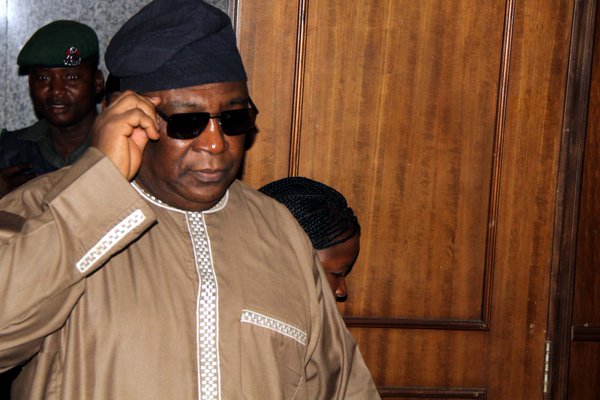 Former Chief of Defence Staff, Air Chief Marshal Alex Badeh (rtd) says he is yet to visit his hometown, Vimtim, in Mubi North Local Government of Adamawa because he does not have a house to stay.
Badeh said this on Monday in Yola in his goodwill message at a Public Forum organized by Adamawa Government to mark this year's Democracy Day.
Badeh, who lauded the transformation recorded in Yola town by the Bindow administration, said that he was unable to go to Mubi to see the much talked about transformation there because he has nowhere to stay.
Badeh said that his house in Mubi had been destroyed by insurgents.
"I was not even able to go to Mubi because I have nowhere to stay; everything I have has been destroyed", Badeh said.
While commending Governor Bindow for his achievements in transforming the state within the past two years, Badeh criticised Adamawa leaders for not doing much for the state.
He observed that Adamawa leaders were most of the time engaged in power tussle instead of working for the state.
"Adamawa state from independence has produced people that would have made the state better than Lagos but it is like we (leaders) have never liked ourselves."
Badeh also lauded former Vice President Atiku Abubakar, who he said had distinguished himself in bringing development to the state in terms of establishing companies and generating employment
The News Agency of Nigeria (NAN) reports that Mubi was taken over by insurgents in October 2014 before it was later recaptured by the military.
(NAN)