FRSC Recalls Rivers State Sector Commander Over Cutting Of Female Officials' Hair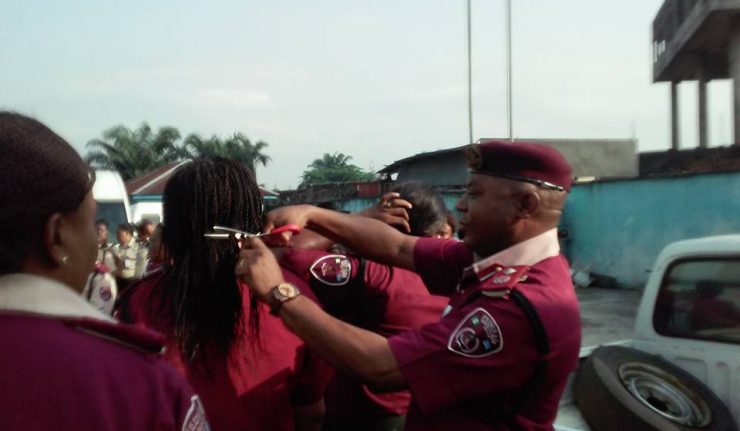 Estimated Reading Time: <1
The Federal Road Safety Commission's Corps Marshal, Boboye Oyeyemi, has ordered the recall of the Rivers State Sector Commander and other officers concerned after a picture went viral which showed the sector commander cutting off some female officers' hair.
In an interview with Punch Newspaper on Tuesday morning, Head Media Relations and Strategy of the Corps, Mr. Bisi Kazeem, said this became necessary in order to properly investigate the matter.
Boboye had condemned the photographs trending on social media concerning the cutting-off of the hair of the female FRSC officials. The photos, which started trending on Monday evening, showed the man identified as the sector commander of the Rivers State Command of the FRSC, Andrew A. Kumapayi, using a pair of scissors to cut up the hair of some female officials.
The incident reportedly happened during the early morning parade when Kumapayi went round to inspect his officers.