Nigerians Still Believe in PDP, Says Ex-President Goodluck Jonathan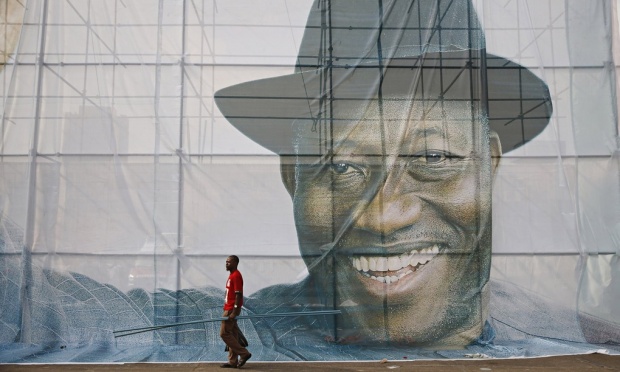 Estimated Reading Time: <1
Former President Goodluck Jonathan on Thursday, submitted that Nigerians still believed in the PDP.
The former President spoke at the ongoing PDP Stakeholders Meeting in Abuja.
He stated that the former ruling party remained the only hope for the country, pleading with its members to bury their differences in order to end the crisis bedevilling it.
"We shall overcome the challenges and I can assure you that the PDP will rise again," he said.
He added that all over the world, political parties lost elections, not because they had entirely failed, "but because in most cases, the people who gave them power in the first place, have decided to hand it over to another party in order to experience a different kind of leadership."
He stated, "The fact that we allowed this process to take place peacefully and freely handed over power to the opposition did not only lift the profile of our party, but also elevated our country to the status of one of the world's stable and reliable democracies."
He listed the achievements of his party in power for 16 years.
The former President stated, "We were able to achieve this because our government really reformed the electoral and political process by giving the electoral bodies their true independence which subsequently opened up the political space for free and fair elections.
"We may have had shortcomings while in power, but we also recorded significant achievements and great milestones.
"Through purposeful leadership, we reformed our institutions, rebuilt the nation's confidence, regained international goodwill and rekindled hope in our people.
"This is not a forum for chest-thumping but it is important we highlight some relevant initiatives of past PDP administrations."
Jonathan added, "We transformed the entertainment industry, especially Nollywood, by not only boosting its capacities and international prominence, but also turning it into an attractive and viable sector that became an important contributor to the growth of our economy.
"We built the Kaduna-Abuja rail, the first modern rail in the country. We also pursued a successful automotive policy and established a promising industrial revolution plan.
"We equally enacted the Freedom of Information Act in order to give the people unfettered access to information on the activities of government."
He appealed to the members of the party to work together and rebuild the PDP and strengthen it in line with the vision of its founding fathers.
He said, "We have to remind ourselves that the prolongation of the crisis in our party may have cost us so much in election fortunes in recent times.
"The loss of Edo and Ondo governorship elections is still fresh in our memory. It goes without saying that we cannot afford to have a repeat of that in the forthcoming elections in Anambra, Ekiti and Osun states."