Businessman, Ifeanyi Ubah Denies DSS Arrest Rumours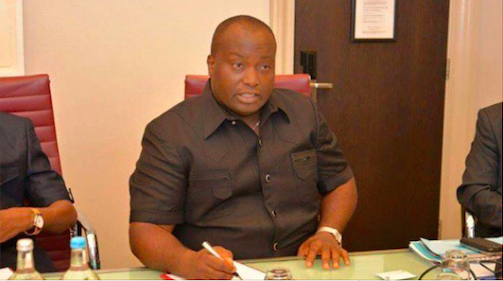 Oil magnate, Dr Ifeanyi Uba has debunked speculations that he was arrested by operatives of Department of State Services (DSS).
Ubah who spoke to The Guardian Thursday on the telephone said the rumours were a propaganda against him.
"If I am arrested, I would not be talking with you now They should continue writing, but those who are in doubt should come and watch football match tomorrow because I would be there," said the founder of Ifeanyi Ubah Football club.
A few online platforms (not The Guardian) had reported that the founder of Capital Oil was arrested and detained by Nigeria's Department of State Services (DSS).
But an aide of the business who would not like his name in print said all attempt to smear the good name his boss has earned would be in futility.
"I can tell you that my boss's good name in the country today cannot be smeared. He is a hardworking businessman. All these propaganda about him is because he has become a big force to be reckoned with in Nigeria."