Yoruba Groups Says Destruction of Farmlands by Herdsmen 'will worsen' Poverty in Nigeria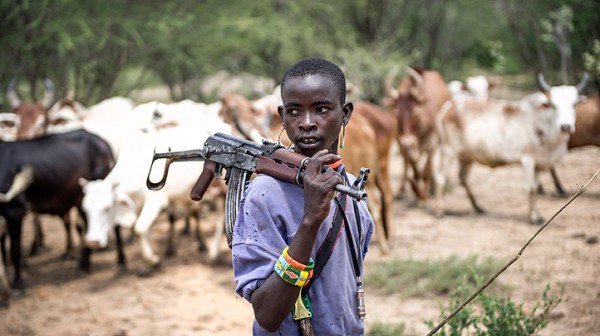 Estimated Reading Time: <1
A socio-cultural and non-political group known as The Yoruba Initiative (TYI) says the continuous destruction of farmlands in south-west and other parts of the country by herdsmen will worsen poverty in Nigeria.
In a statement on Tuesday, Folu Olamiti, spokesman of the group, urged south-western governors to come up with an action plan capable of preventing further encroachment of farm lands.
He said the problem could also lead to disaffection among ethnic groups in the country.
Olamiti called on the federal government to urgently look into the dangers posed by cows "rampaging farmlands", saying the problem is discouraging the business of farming in the region.
He also urged the government not to concentrate attention on the northern part of the country alone in terms of agricultural development, but to spread such opportunities evenly across the geo-political zones
"If it continues it will worsen poverty and food scarcity not only in the south-west, but also across the federation in the foreseeable future," he said in a statement read.
"The people of south-west have long been noted to be highly accommodating. They have been living peacefully with Fulani and other ethnic groups for ages until now that cows, for no just reason, are being moved with impunity into farmlands, while herders show no slight concern to farm owners.
"We like to stress here that the impunity noted of the herders in destroying farmlands may have political undertone for now, but such will never serve even their interest in the long run in the event that Nigeria gets destabilised in line with plans by forces that may be remote-controlling the herders."