I Have Not Attacked Or Abused Anyone As APC Spokesman – Bolaji Abdullahi Redefines Communication At #SMWLagos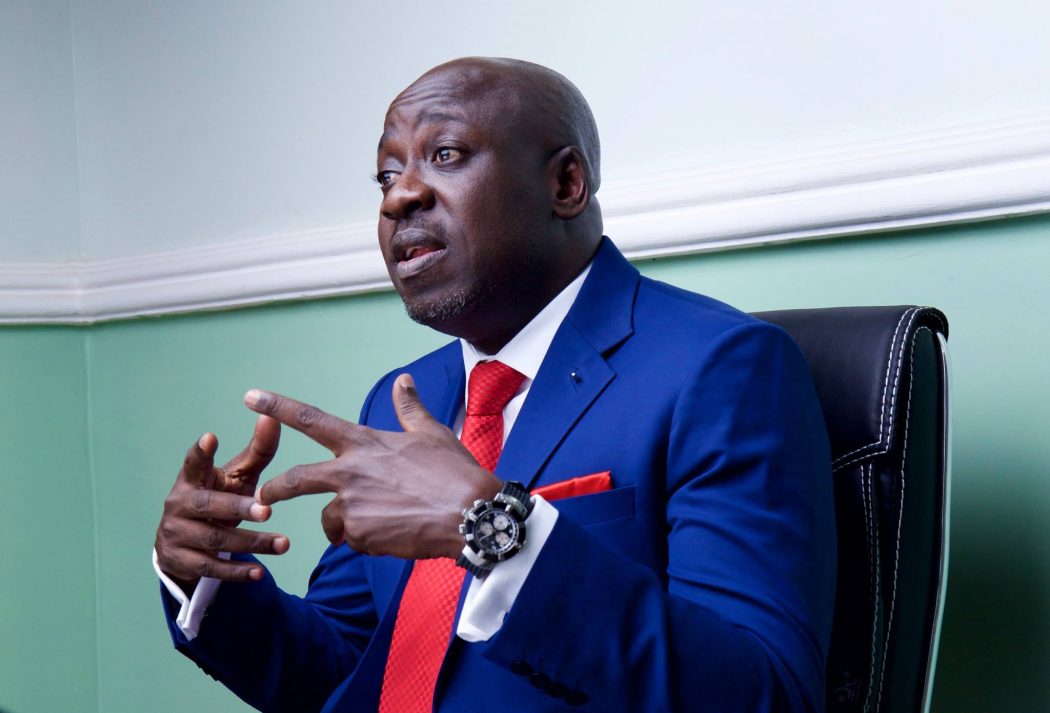 The National Publicity Secretary of the ruling All Progressives Congress APC, Bolaji Abdullahi, on Tuesday said he intends to organise a workshop for party spokespersons across the country to enhance political communication between parties and Nigerians.
Premium Times reports that Mr. Abdullahi, who spoke during the ongoing Social Media Week in Lagos, said the workshop has been among his plans since resumption of office.
"Going back to every statement I have made since January when I started, you will not see any single place where someone is being abused or attacked. Where we don't know, we simply say we don't know."
The APC publicity secretary was appointed to the position last December, replacing Lai Mohammed, the current minister of Information and Culture.
Mr. Abdullahi, a former Sports and Youth Development minister, said the biggest challenge to security in the country is the upsurge in the circulation of fake news.
"What makes it particularly dangerous is not just because it is bad in itself but because of the pervasive nature and the ubiquity that makes it so difficult to control. But I believe that the technology has created this situation, but the technology also has the capacity to correct itself," he said.
"That's why we keep emphasising on education, an individual can decide that I don't want to be part of it. I think we can make progress."
On the APC national convention, Mr. Abdullahi said it would hold "before April."
"We are moving gradually towards it, we are waiting on the constitution review committee to finish its work because one of the key things that will be considered at the convention is the amendment of the constitution."
Earlier, during a panel discussion titled "Online Hate Speech: Can Social Media Reduce Its Spread," Mr. Abdullahi accused the APC and the Peoples' Democratic Party of playing active roles in promoting hate speeches in the run-up to the 2015 general elections.
"In 2015, the two major parties were guilty, the APC and PDP were guilty," he said.
"They turned the 2015 elections into war and when there is war, anything can happen. I complained about the calibre of language some of the spokespersons of political parties used…. Nigeria has to go back to rectify what happened in 2015."
Mr. Abdullahi said Nigerians set themselves up for a major crisis when they see themselves as killers, kidnappers and armed robbers while noting that the challenge before Nigerians is controlling hate speech so as not to infringe on free speech as the latter is the oxygen for democracy.
"About hate speech, we are talking about hatred, what people say to one another has always been the bedrock of so many fights," he said.
"When you call Muslims chemical wastes as it's happening in North America, you don't see human beings again but a way to eradicate that waste.
"We set ourselves up for a major crisis when we don't see an armed robber for what he truly is, but a Yoruba armed robber, not a killer but a Fulani herdsman killer and not a kidnapper but an Igbo kidnapper. The oxygen for democracy is free speech. The challenge therefore is how do we control hate speech as not infringing on free speech?"
Abdul-Hakeem Ajijola, the Commissioner of the Global Commission on the Stability of Cyberspace, said hate speech is not just a Nigerian problem.
"The challenge at a global level is the weaponisation of hate speech and it is undermining the liberal democracy," Mr. Ajijola said.
"We live in an age of never forgetting. This is about we and not the government or Facebook or other social media. When you post on Facebook, taking back that post officially will take three years and that's why we need to be careful. Social media thrives on attention, don't like hate speeches, don't re-tweet hate speeches and don't share hate speeches."