Thugs Cut off INEC Official's Hand In Rivers State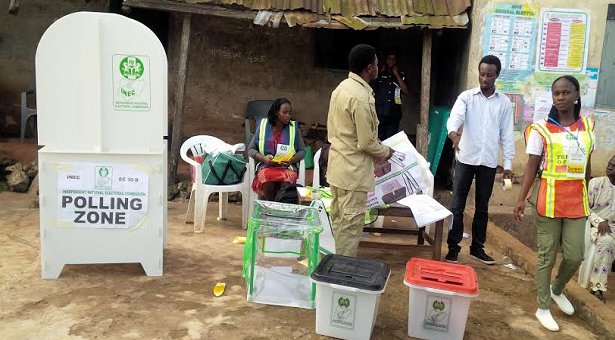 Estimated Reading Time: <1
Political thugs have allegedly chopped the hand of an Independent National Electoral Commission's officer in Igbo-Etche area of Etche Local Government Area of Rivers State, in the supplementary legislative poll.
The second officer to the victim was abducted by the thugs and has not been rescued.
The victim whose name has not been identified as of press time was taken to the INEC headquarters in Port Harcourt drenched in his blood.
Meanwhile, a supervisor of the Independent National Electoral Commissioner (INEC) at ward 14 in Etche local government area (LGA) of Rivers state has reportedly been abducted.
According to NATION, he was kidnapped around 8am when he arrived at the ward for the legislative rerun election.
The newspaper quoted some staff of the commission as saying the abductors seized the official vehicle which conveyed the INEC team.
The information communication technology (ICT) personnel deployed to the area were also said to have been attacked while fixing the smart card readers needed for the exercise.
Some suspected thugs reportedly stormed the place, and attacked the electoral officials with sticks and machetes.
One later managed to escape, and returned to INEC office in Port Harcourt, on bandaged angle and bruises on the face.
He however could not confirm the state of his colleague who was not lucky to escape.
There is yet to be an official confirmation of the attack.
Omoni Nnamdi, spokesman of the state police command did not respond to inquiries by TheCable. He neither answered his calls nor responded to the text message sent.
INEC has not been able to conclude election in the area as a result of widespread violence.