"I've Lost Confidence In Makarfi, Sheriff" – PDP Lawmaker Says As He Defects To APC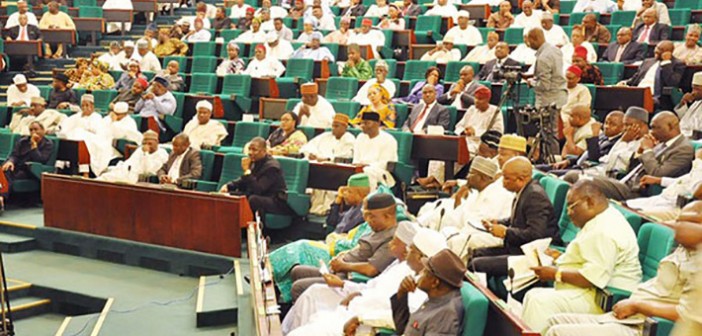 Estimated Reading Time: <1
Emmanuel Ukoette, a Peoples Democratic Party (PDP) member in the house of representatives, has defected to the All Progressives Congress (APC).
In a letter which Yakubu Dogara, speaker of the house, read at plenary on Wednesday, Ukoette, who represents Ukanafun/Oruk Anam federal constituency of Akwa Ibom, said "palpable divides leave me confused as I don't believe in any of these factions".
"It is clear to Nigerians that the PDP is factionalised and therefore, baring members, especially I, from engaging my constituents well enough," the letter read.
"The factions within the party are led by the national chairman of the party, Ali Modu Sheriff and chairman of the PDP national caretaker committee, Ahmed Makarfi.
"The string of legal battles trailing the leadership crisis might end in fiasco and that is not the ideals of the founding fathers and, therefore, my resolve to move to the APC.''
But Leo Ogor, minority leader of the house, described the crisis in the PDP as "a little heat in the kitchen".
Ogor admitted that the party had some internal challenges, but maintained that the PDP is not divided.
"Let me state with all emphasis Mr speaker, though it (PDP) has some internal challenges, there are few, only few who can stay with a little heat in the kitchen," he said.
"Democracy is not about jumping ship. There is no division in the PDP, we have declared his seat vacant."
On his part, Femi Gbajabiamila, house majority leader, described the defection to his party as "historic."
"Let me say today is very historic for two reasons. We have swelling of ranks in one party and we have a depletion of another. He (Ogor) should accept the loss of a member and more to come," he said.
"We are in a season of alternative path. One day, we have a swelling of the ranks of the opposition, the other day; we have a depletion of the ranks.
"I understand the feeling of the minority leader, but I believe that he should accept the loss because it appears more PDP members will join the APC."