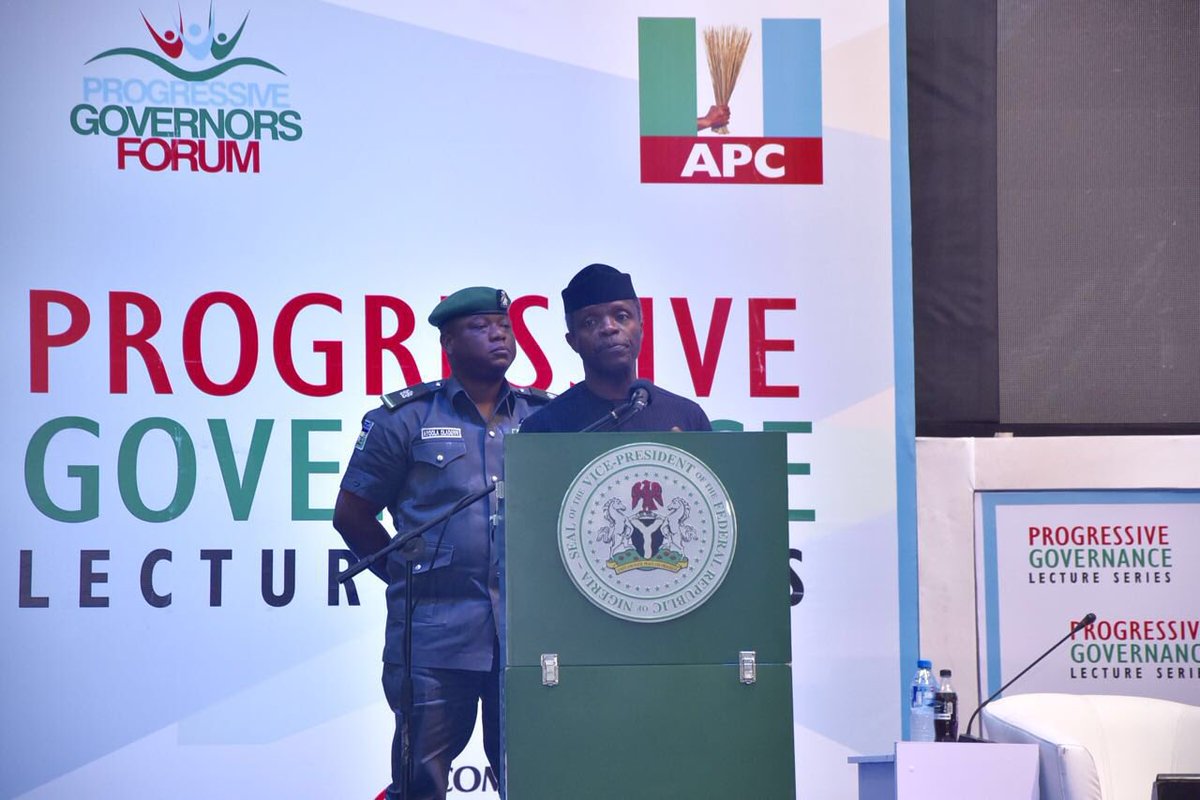 Ekiti State Governor Ayodele Fayose has hailed the Acting President, Prof Yemi Osinbajo for sending the name of Justice Walter Onnoghen to the senate for confirmation as the substantive Chief Justice of Nigeria (CJN), saying; "The action of the Acting President has saved the judiciary in particular and Nigeria in general from unnecessary tension."
"If President Muhammadu Buhari had listened to wise counsel, things would not have degenerated to this sordid extent," Fayose said in a statement issued on Thursday by his Special Assistant on Public Communications and New Media, Lere Olayinka.
The governor further stated that even though Onnoghen's name has been sent to the senate, Wthose who out of their own selfishness foisted the position of Acting CJN on Nigeria for the first time in the history of the judiciary in the country will answer for their conspiracy one day."
The governor maintained that himself and other Nigerians who insisted on the appointment of Justice Onnoghen as the substantive CJN did so, not for Justice Onnoghen as a person, but to uphold the sanctity of the judiciary, which is the last hope of the common man.
The governor said; "Five days ago, I called on Acting President Osinbajo to do the needful by simply sending Justice Onnoghen's name to the Senate as recommended by the NJC and I am glad that Prof Osinbajo, who himself is a lawyer listened to Nigerians and saved the judiciary from crisis.
"On this one, Prof Osinbajo has shown that he listens, unlike President Muhammadu Buhari that has ruled the country like a military dictator. I salute the Acting President."
Speaking further, Governor Fayose said; "Like I have maintained, we didn't fight for Justice Onnoghen as an individual. What we fought for and still fighting for is the oneness of Nigeria and the sanctity of the judiciary."
RPM Advert