Ohimai Godwin Amaize: Tuface Idibia, Buhari and the Limits of Activism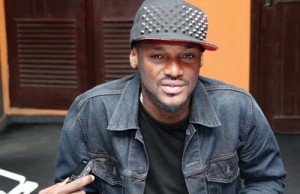 By Ohimai Godwin Amaize
Among the top news headlines of the past few days have been President Donald Trump's supposed Muslim ban; the intrigue surrounding the rumours about President Muhammadu Buhari's health concerns; the fiery preacher, Apostle Johnson Suleiman and the secret police's interest in the content of a sermon delivered earlier mid-January; and the topic of this essay, planned protest against the federal government of Nigeria by popular Nigerian music artiste, Tuface Idibia.
The protest couldn't have been better timed, coming at a critical phase of our nation's history when the dominant words on the street are hunger and anger amid palpable discontent over the hopeless incompetence of the Buhari administration since it assumed office on May 29, 2015.
I'm a huge fan of Tuface Idibia. He is one of several top music artistes in Nigeria who have earned my respect. I've also been a leading advocate for the use of pop culture for social re-engineering. However, real advocacy for good governance must not be confused with the politics of emergency activism often inspired by the logic of the stomach.
In the run up to the 2015 presidential elections, Tuface Idibia, unlike many of his counterparts in the entertainment industry was not exactly quiet. He was at the forefront of 'Vote Not Fight' – a campaign aimed at promoting peaceful elections. With all the noble intentions and sheer goodwill that engineered that campaign, there are many who argue that the cry for peaceful elections may not have been as critical as the need to call attention to the danger of the emergence of a Buhari presidency or in more diplomatic terms, empowering citizens with the knowledge and information to make wiser choices.
This is one of the biggest challenges of activism in Nigeria today. People simply want to identify any cause, as long as it is a cause, throw their weight behind it for whatever reasons, as long as it has the potential to either launch them into the public limelight or in the case of those already in the limelight, keep them at the center of public conversations. The danger in this growing culture of activism-for-fame is the substitution of what is more critical with what is more fanciful, economically lucrative or politically convenient.
Except you were not a student of modern Nigerian history, it would have been hypocritical or tantamount to sheer 'politics' to feign ignorance of the dangers of a Buhari presidency, at the time he was being repackaged and presented to Nigerians as the 'messiah' that would 'kill corruption' and lead Nigeria to El Dorado.
Here is a man whose time as military Head of State left a legacy as one of our nation's worst human rights abusers. Here is a man whose records in managing the economy of a nation fall short of the basic principles of running a local government council. Here is a man whose rigidity, incompetence, and parochial approach to governance led to his lieutenants kicking him out of office, but not before he practically ran the nation aground.  Here is a man so famously referred to by Africa's greatest music legend, the late great Abami Eda – Fela Anikulapo-Kuti as an "animal in human skin". Publicly available documents contain accounts of Nigerian troops jubilating in the streets in 1985 when Buhari was toppled by his own men. But less than 24 months ago, the failed dictator was presented to Nigerians as the hottest thing since sweet potatoes!
Those who came out to present the real facts of history were blackmailed and labelled as the enemies of Nigeria. All entreaties by those who saw the impending danger fell on deaf ears. An entire nation was thrown into the frenzy of Buharimania! It was the biggest propaganda scam ever witnessed in Nigeria's 100-year history.
Those performing the orchestra of change said corruption was our biggest problem and Buhari was coming to kill corruption. Now, hunger, not corruption, is killing Nigerians! Yet, in the midst of all that confusion, those who ought to know better either joined the Buhari bandwagon or chose to sit on the fence. As history re-writes itself, it is easier to forgive those who came out to support Buhari than to forgive the ones who chickened out and sat on the fence as Nigeria faced a most defining moment of history. Sadly, Tuface Idibia falls into this latter category.
Perhaps, nothing captures the implication of our inactions better than the words of the great Desmond Tutu who said; "If you are neutral in situations of injustice, you have chosen the side of the oppressor. If an elephant has its foot on the tail of a mouse and you say that you are neutral, the mouse will not appreciate your neutrality."
In the 2008 election cycle in the United States of America, American celebrities who believed in the change candidacy of Barack Obama rallied behind him. We saw on display a replay of that celebrity star power in 2016 on Hillary Clinton's bid for the presidency. We saw the likes of Lady Gaga, Jay-Z, Beyoncé, Katy Perry putting their careers on the line to lend their voices to a cause they truly believed in. It wasn't convenient but they understood the principle of not sitting on the fence in the heat of battle.
Back home in Nigeria, we remember how Dapo 'D'Banj' Oyebanjo came out openly to endorse the candidacy of Goodluck Jonathan in 2011. For whatever it is worth, against all odds, the insults, and the public attacks, D'Banj earned the respect of those who understand what it takes to believe in a cause and take a public stand even when it seems that the whole world is against you.
Many have suggested that this anti-government protest is a badly needed publicity stunt for Tuface to re-launch his music career. There are many who also believe it is being funded by opposition elements against the Buhari administration. Whatever you chose to believe, I belong to the school of thought that see Tuface Idibia as a truly Nigerian legend in the making who does not need the platform of a political rally to either re-launch or re-package his musical career. He is actually bigger than that.
In all of this, the real lesson here for Tuface Idibia and his contemporaries is the need to be more circumspect in the consideration of their roles and responsibilities to society as real change agents.
In emerging social contexts, the celebrity, opinion leader or change agent is no longer at liberty to stay or stand aloof on issues of national consequence, sometimes in the name of being politically correct. Increasingly, societal expectations are becoming societal responsibilities and opinion shapers must adjust, adapt or become mere replicas in the dustbins of history.
Gone are the days when it used to be said that we can do anything we like and get away with it because, "Nigerians easily forget." No, Nigerians do not easily forget. Not in this age of new media when our actions and inactions are fast becoming digital footprints on our path to a future that never really forgets.
Another lesson that must not be lost in the cacophony of today's clash of opinions is understanding the true essence of social activism beyond protests and rallies. We must look back into history and learn why for instance, the Occupy Nigeria movement is best remembered today as a farce. We must learn from the legacies of icons like Nelson Mandela, Fela Anikulapo-Kuti, Martin Luther King Jnr who put in painstaking, time-tested and unwavering commitment into advancing the values they believed in. There are no short-cuts!
As the popular saying goes, "Better late than never." There are many Nigerians who are happy that the likes of Tuface have "seen the light" and are taking a step to atone for their inactions that led Nigeria into this current mess. The planned protest is a good start, but an apology from Tuface to Nigerians for sitting on the fence when his voice was badly needed, would be welcomed.
__________________________
Ohimai, a journalist and media strategist, is the publisher of SIGNAL, an online newspaper. He tweets via @MrFixNigeria