"1000 Days Ago The Chibok Girls Were Abducted From Their School" – Read Malala's Statement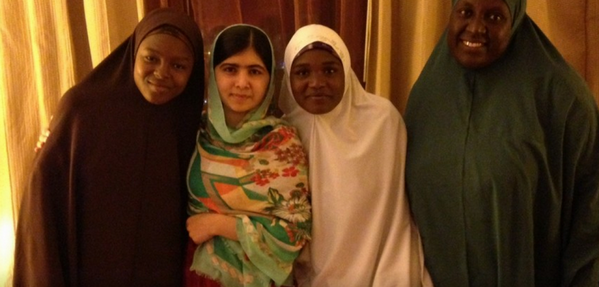 Estimated Reading Time: <1
"1,000 days ago the Chibok girls were taken from their school and kidnapped by Boko Haram, the Nigerian extremist group that opposes education for girls. As millions of people around the world continue to pray for their safe return of those still missing, my heart breaks for the families who long for their precious daughters.
The Chibok girls are not alone — thousands of other girls and women have been victimized by Boko Haram. As I did last year, I call on President Buhari of Nigeria — and everyone who can help rescue these daughters and protect the brave girls who still dare to go to school — to act now.
The men who took? ?the Chibok girls and others like them? ?cannot take away their courage? ?or? ?the? ?love of their families.? ?I still hold hope that one day the girls will come home, finish their education and choose their futures for themselves.
??I stand with all girls, as I know how it feels to have your education taken away and your dreams threatened."
— Malala