Adewunmi Emoruwa: Over Forty Million (40m) Naira Will Be Spent To Feed Animals In Aso Rock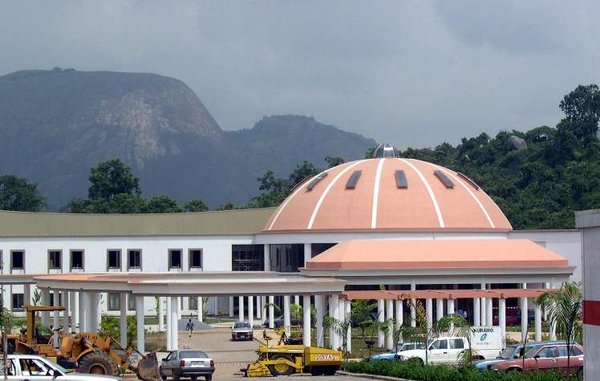 A Miracle can be described as an illogical occurrence that contradicts prevailing conditions or accepted reality.
Nigeria is experiencing harsh times, we are acquainted with the stats. Most recently we are battling with acute cash shortage of the US Dollar and even the Naira, with reasons alluded ranging from restricted forex inflow as a result of rigid monetary policies, plummeting levels of economic activity or several hundreds of millions of dollars held captive, buried in bunkers and soak-aways of the allegedly corrupt.
While consumption, like purchasing power is on the decline, inflation is about the only thing rising in our country. In simple English: Nigeria is broke or one would assume.
'We are are a resilient nation' quipped one of the politicians who got us into this mess. S/he will be fine. But is is not just himself or herself alone, a few, privileged, wild, exotic animals (we are not allowed to see) resident in Aso Rock will also be fine.
A Budget line in State House 2017 Budget caught my attention: Over Forty Million (40m) Naira will be spent to feed and cater to the wild animals in the State House. This is Nigeria where most of our citizens are not guaranteed their next meal. This is a country that is supposed to be in a recession.
Haowa Bello, an inspiring young Fulani lady from Adamawa State started her leather/bag manufacturing and goat farm business which is now worth hundreds of thousands of dollars with a loan of just $200, which was about N30,000 around the time. (You can read about it here)
Imagine our government invested $200 (N65,000) in young enterprising Nigerians in the place of maintaining these exotic beasts, it could have created a cluster with over 600 Hauwas and about 2000 new jobs. Not too long ago, world news featured a small, little known Nigerian tannery in Kano that supplies leather to the Italian brands, Louis Vuitton and Ralph Lauren.
This piece is not as much about the Zoo in Aso Rock and some of the animals that operate it but about our role as citizens and the kind of?—?pardon my french?—?shit we permit.
One is baffled by the motive, rationale behind the 2017 appropriation of over 40 Million Naira for running of this Zoo. The word Zoo was not used in the State House Budget in 2016 but the word?—?Wildlife Conservation?—?likely referring to this Zoo attracted a whooping sum of 115,829,076! The State House Liaison office in Lagos has a Zoo which was also allocated about Four (4) Million Naira for mini-rehabilitation in 2016 but no mention of it in the 2017 Budget. What a waste!
Though I might be nervous as a cat, I finally feel at home, with the statement 'recession is just a word'. This is me purring.
Not wanting to be labeled as one of those 'forever wailing arm-chair critics' devoid of solutions, I shall conclude this piece with two suggestions concerning this issue. One; We all know that Mr. President loves Cattle. The State House should rather invest in a ranch or animal farm in the villa. This at least will reduce the cost of the 'protein segment' of our bloated villa feeding budget in no time while it offers his PR team the chance to humanize him occasionally. Two; These animals can be moved to Yankari Games Reserve or any other destination Zoological Park for the benefit of our tourism sector while the villa caters for them through a Presidential Wildlife Initiative.
To get our country out of the recession, we have to spend big but wisely. Frivolous expenditures like that on the Zoo in Aso Rock will only make things worse. Another reason we have to make change happen: NOW!
______________________________________
Adewunmi is a Global Strategist in the field of Communications, Government and Development and Small Business and an Alumni of the Harvard John F. Kennedy School of Government. He is a team player in some incredible Campaigns, Causes and Companies. Tweets via @eadewunmi
Disclaimer
It is the policy of NewsWireNGR not to endorse or oppose any opinion expressed by a User or Content provided by a User, Contributor, or other independent party. Opinion pieces and contributions are the opinions of the writers only and do not represent the opinions of NewsWireNGR.