Fraud: APC Woman Leader Accuses Party Leader Of Funds Misappropriation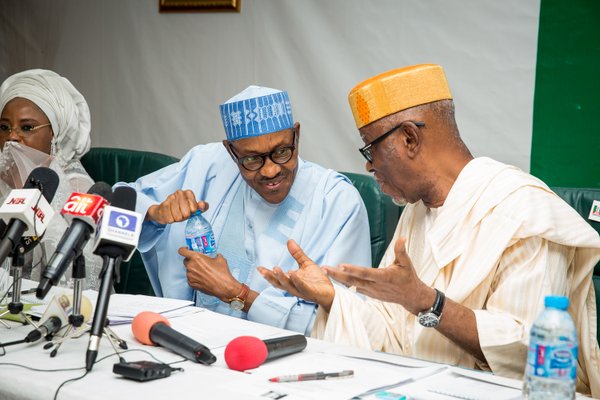 Estimated Reading Time: <1
The Zonal Woman Leader of the All Progressive Congress (APC) Hajiya Aisha Kaita has raised allegations of misappropriation of campaign funds and office furniture fund against its Vice Chairman, Alhaji Inuwa Abdulkadir.
The Woman Leader also alleged that, the Zonal Vice Chairman has opened and single-handedly operates a bank account in the name of the North-west Zonal Executive Committee, to which he is the sole signatory.
Kaita however demanded immediate investigation of Inuwa Abdulkadir by the national body.
Addressing newsmen at the zonal secretariat of the party at the weekend, Hajiya Kaita said, the Vice Chairman has rendered the zonal office of the party non-functional.
According to her, "I have it on good authority that the Zonal Vice Chairman in person of Alhaji Inuwa Abdulkadir single handedly opened and operates a Bank Account in the name of the North West Zonal Committee with him as the sole signatory to the account in total violation of article 23 (iii) of the party's constitution.
"Furthermore, as an elected member of the Zonal Committee, I am aware that the Presidential Campaign Council Funds that was meant for the zone was misappropriated by the Zonal Vice Chairman.
"Similarly, the N21 million given by the national secretariat for the zonal office furniture was also misappropriated by him and this has rendered the zonal office not to be functional. This is clearly not acceptable especially when we consider the relentless efforts of Mr. President on war against corrupt practices.
"In view of the Zonal Vice Chairman's flagrant abuses of the party's funds, as well as his lukewarm attitude and partisanship towards resolving the crisis within the two states of Kaduna and Kano.
"After several entreaties, I strongly feel his actions are unbecoming and therefore dissociate myself from any liability of his financial misappropriation as well as his undemocratic tendencies that have time without number trampled on the constitutional provisions of our party", she said.
The Zonal Woman Leader however called on the National secretariat of the party to take immediate action by setting up a panel to investigate the Vice Chairman's 'financial recklessness' and other unconstitutional actions.
Meanwhile, when Alhaji Abdulkadir was contacted on his mobile phone, he picked and fialed to comment on the issue. When the call was again made to him severally, he failed to pick his calls and never returned the missed calls as at the time of filing the report.