Governor Fayose Says Buhari Declaring Victory In Sambisa Is Another APC Propaganda, Says Nigerians Are Hungry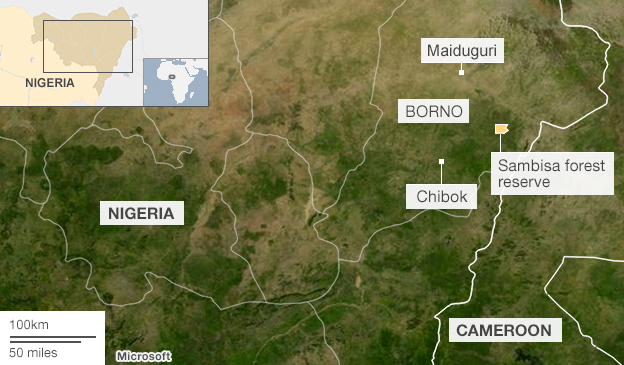 Estimated Reading Time: <1
Governor Ayodele Fayose of Ekiti State, has said that what Nigerians are now desirous of hearing from the All Progressives Congress (APC) led federal government is the defeat of hunger and untold hardship ravaging the country and not recycled stories of defeat of Boko Haram insurgents, which is as usual, aimed at diverting the attention of Nigerians from the fact that there is ravaging hunger at this time of the year.
The governor said it has become predictable that whenever Nigerians cry of the pains and sufferings they are going through, the federal government will come with stories like; "20 Chibok girls found," "$1billion found in Mr A, B or C bedroom," "Boko Haram technically defeated," "We have captured Sambisa forest," etc just to divert attention. In a release issued in Ado Ekiti on Monday and signed by his Special Assistant on Public Communications and New Media, Lere Olayinka, Governor Fayose said, "It is painful that Nigeria under President Muhammadu Buhari has become directionless either due to the cluelessness of the president or his old age that has foisted a purposeless leadership on the country.
He said, "This year's Christmas is the worse in the history of Nigeria. People cannot afford to celebrate and enjoy themselves due to the hardship caused by the APC government. To make matters worse, the Central Bank of Nigeria (CBN) also created artificial scarcity of cash, such that people could not access their hard earned money in the banks as most banks in the country do not have cash to pay their customers." "Like I have maintained, the main issue confronting Nigerians now is hunger and hunger does not speak the language of political propaganda that is being used by the APC led federal government. It is therefore no longer about diversionary news, it is about preventing Nigerians from dying of hunger," he said.
The governor said, "the only solution to the myriad of problems facing the country is for those holding power in Abuja to face the sad reality that it was the hard stance of the president, his statements against Nigeria and its people both at home and abroad coupled with his demonstration of hatred against some sections of the country and desperation to crush his perceived enemies that led us to where we are today. "It was the president that went to foreign countries to de-market Nigeria by calling all Nigerians thieves and dishonest people. He was the one who created atmosphere of economic and political instability in the country by his acts of nepotism and vindictiveness? "Therefore, for the country to move forward, the President must change his attitude from a vindictive military dictator to a civilian president of all Nigerians." He lamented that those cabal in the presidency have hijacked the president and his government, running the country aground, saying, "Things were never like this at any time in the history of Nigeria apart from 1984."
He said; "They are not running the economy of Nigeria by the open participation of Nigerians but by some cabal, who see themselves as superior to others. By their failure to involve those who know more than them, they have succeeded in creating unemployment instead of three million jobs that they promised Nigerians per year. They have taken Nigeria back to the Stone Age and it will take several years for the country to recover, if it will ever recover."
Governor Fayose, who appealed to Nigerians not to keep silent in 2017, said, "With every means of livelihood of the common people taken away from them, free, fair and credible elections becoming a mirage, Nigerians must begin to speak out now before the country is completely destroyed by this directionless federal government."