Goodluck Jonathan: I Ensured A United Nigeria As President & During The 2015 General Election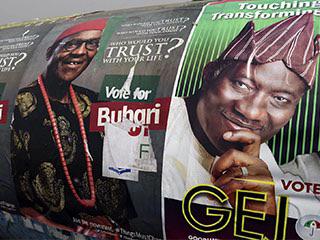 Estimated Reading Time: <1
BEING ACCEPTANCE SPEECH DELIVERED BY HIS EXCELLENCY, DR. GOODLUC EBELE JONATHAN, ON THE OCCASION OF THE CONFERMENT OF AN HONORARY DOCTORATE DEGREE ON HIM BY BINGHAM UNIVERSITY. NASARAWA STATE.
17 DECEMBER, 2016
Protocols
1. I want to appreciate the Visitor, Pro-Chancellor, The President and Vice Chancellor, Registrar and the entire Governing Board of Bingham University for giving me the honour to share this occasion with a noble personality like His Excellency Gen. Yakubu Gowon.
2. First, I must congratulate Bingham University, the students and the Evangelical Church of West Africa (ECWA) on the tenth anniversary of this great institution. As we mark this tenth anniversary, we are celebrating you and ushering in another decade of greater and better
things to come.
3. Today I am being honoured with an Honorary Doctorate Degree by Bingham University, the pioneer private university and first faith based ivory tower in Northern Nigeria.
4. During my service as President of the Federal Republic of Nigeria, I had many invitations from national and international institutions to be honoured but I declined because I believe one is
better honoured after service.
5. The only Honorary Doctorate Award I accepted in the country was from my Alma Mater, the University of Port Harcourt when I was a Vice President.
6. I am addressing this gathering on behalf of His Excellency Gen Yakubu Gowon and myself because it is only proper for me to thank the university community for finding both of us worthy for this honour.
7. Let me therefore appreciate H.E. Gen Yakubu Gowon, the management, staff and students of the University and the nation for today's ceremony.
8. His Excellency Gen Yakubu Gowon is a person we all greatly esteem, admire and honour. He is the most senior among the former Heads of State in Nigeria. He became Head of State when he was 33 years.
9. Based on the present 1999 constitution, that set age limitations for political office holders, he would not have qualified to be a Senator. Clearly, he was a youth but his wisdom propelled him into
serving our nation and bringing an end to the civil war with his wise and noble statement "NO VICTOR NO VANQUISHED ".
10. I admire Gen, Yakubu Gowon. He is one of our leaders who has a clean heart with good intention for the nation. While in office as a Military Head of State he used the rifle and bayonet as
weapons of unity. After leaving office, he used a more formidable and mightier weapon; THE HOLY BIBLE to unite Nigeria through his special vehicle " Nigeria Prays"
11. Those in the older generation can recollect the popular slogan "to keep Nigeria one is a task that must be done". I invite you to join me and applaud H.E. Gen Yakubu Gowon for his
commitment in keeping this country together.
12. I understand from the President's speech and the citation that I am selected for this award because I ensured a peaceful and united country during my tenure as President especially
during the 2015 general election.
13. I thank the University for appreciating that single act. It is my belief that no one's political ambition is worth the blood of any Nigerian. And I am fulfilled knowing that my conceding
while the votes were still being compiled, which was born out of my personal principles and convictions, is generating positive impact in other nations. Let me make it clear, that I was not persuaded to do so by anyone within or outside the country. I know it was the right thing to do.
14. My mantra "my ambition is not worth the blood of any Nigerian" is my vow. It was not just a political slogan. One of the reason I convened the 2014 National Conference was to come up with a
polity devoid of tension and crisis. A polity that will bring unity to this country. A polity that will not divide us along tribal, ethnic or religious lines.
15. I have seen politicians whose children school and live abroad but mobilize children of other people as thugs to fight and die during elections because of their unquenchable ambition.
16. This is against human dignity and we should uphold our values as a nation of great people who love and respect one another.
17. I believe in a peaceful Nigeria and since my award today is based on my commitment to peace, I have a simple message to my fellow graduands and indeed the entire student body.
18. By this award today I am now an alumnus of this great university, The Bingham University. GREAT BINGHAMITES, (Great) GREAT BINGHAMITES, (Great). Those of us who have or will have our degrees and certificates from this university have greater stakes to the university than the President/VC and staff.
19. They have their degrees and certificates from other institutions. So, if anything negative is linked to this university, it will tarnish our certificates.
20. You are not a complete or true graduate if you pass all your exams with distinctions but found wanting in character.
21. We must all work hard to ensure that graduates from this university are qualified by character and learning. I urge the students of this institution to abhor acts, such as cultism, that will
tarnish the image of this university.
22. I know that I am preaching to the Pope because this institution was established and stands on strong Christian principles, therefore such vices will not be found here.
23. To the staff especially the academic staff, I will charge you to develop curricula that will produce decent citizens and graduates that will fit into our social and economic settings.
24. Our education must be total and our graduates must fit into our political, social and economic environment. Products of our institutions must be patriotic citizens and believe in one peaceful Nigeria. Universities should design their General Studies courses to create patriotic citizens.
25. By imparting knowledge through this institution, you are saving lives and advancing the cause of education in Nigeria. I was mindful of this duty during my time in office which is why my
administration made it a practice to give education the highest sectoral allocation in the federal budgets between 2011 and 2015.
26. It was also for this reason that we made sure that we established twelve Federal Universities in the twelve states that had none. Incidentally 9 of such states are right here in Northern Nigeria.
27. I am convinced that the works of institutions like Bingham University and other private Universities will support the Federal and State owned Universities to expand the Nation's
educational frontiers to flourish throughout the length and breadth of Nigeria.
28. That is why it is my distinct pleasure to accept this honorary doctorate degree graciously awarded to me by Bingham University and to dedicate it to the people of Nigeria who elected me
from a minority clan of a minority tribe to preside over the affairs of this great nation for five years. I also accept the honour on behalf of His Excellency, Gen. Yakubu Gowon.
29. Without that opportunity, I would never have had the
platform to achieve those things that have made your esteemed
institution consider me worthy of this honour.
30. Nigeria is a great nation. Challenges whether political or economic are temporary. With commitment from the citizens we can overcome such ephemeral setbacks.
31. We are a resilient people and Nigeria will continue to be a leading African nation.
32. For the young men and women that are receiving their degrees and certificates in this convocation, we are handing over the baton of leadership to you. You must unite and embrace peace for us to have the Nigeria of our dreams.
33. I commend the University for the ongoing infrastructural development and congratulate the graduands for their academic achievements.
34. God bless Bingham University and the Evangelical Church of West Africa (ECWA).
35. God bless the Federal Republic of Nigeria.
36. GREAT BINGHAMITES (Great) GREAT BINGHAMITES (Great). GREAT BINGHAMITES