El-Rufai Using Kaduna's Federal Allocation To Pay Herdsmen – Senator Shehu Sani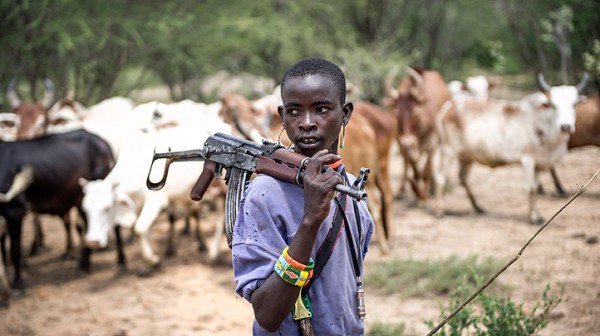 Estimated Reading Time: <1
The Political quagmire between governor Nasir El-Rufai and Senator Shehu Sani, APC, Kaduna Central is growing everyday with accusations, counter accusations and lampoon from both divide.
Senator Shehu Sani yesterday took a swipe at governor El-Rufai, accusing the governor of using the federal allocation of the State to pay Fulani Herdsmen not to attack the people of Southern Kaduna.
Senator Sani who also alleged that the governor was using the state's Federal allocation to pay the state Executive members to suspend him from the party, said that Kaduna APC is a congregation of political appointees of El-Rufai.
According to him, the purported suspension will not stand and he 'dey kampe' even if he climbs the Kufena mountains.
In a statement he signed yesterday in Abuja and made available to journalists, Senator Sani accused the governor of " paying Herdsmen not to attack people in Southern Kaduna and paying the 'Excos' of kaduna APC to suspend Shehu Sani is where kaduna state quota of the federal allocation is spent.
"Elrufai gets his political advice from an adviser who serves as his apprentice, who has never won an election; a serial lickspittle,a duffer,a clownish buffoon. A man so chronically despised and dismissed by even the cabinet members of his government and the party members in the state.
"Elrufai has become a hostage of an "adviser" who continuously extort money from the Government in the name of either recalling or suspending Shehu. A project that makes no impact than continuously rubbishing the Governor.
"Since we came to office on May 29th 2015,Elrufai's Kaduna APC held about 8 Press conferences and all the 8 Press conferences were about 'suspending Shehu Sani' or 'confirming the suspension of Shehu Sani' or "ratifying the suspension of Shehu Sani or 'affirming the suspension of Shehu Sani. It has ridiculously reached to a point that each time Kaduna journalist are invited by Elrufai's Kaduna APC is to write the repeated story of Shehu Sani's suspension.