Ahead of Handover of Power, Gambian Opposition Leaders Freed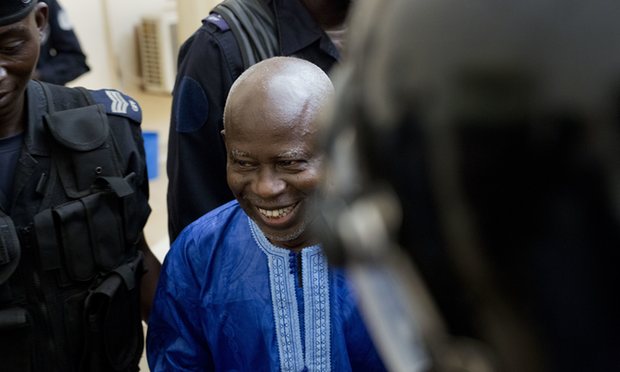 Estimated Reading Time: <1
The leader of the Gambia's main opposition party has been released on bail along with 18 other political prisoners following an election that unseated one of Africa's most autocratic leaders after 22 years of rule.
A courtroom packed with supporters cheered and stood to sing the national anthem as Ousainou Darboe, the leader of the United Democratic party, was allowed to go home after eight months in Banjul's notorious Mile Two prison.
He said he would forgive president Yahya Jammeh, who on Friday conceded the election to Adama Barrow, a former Argos security guard and estate agent who took over Darboe's party when the latter was jailed.
"Nelson Mandela has been a role model to me," a smiling Darboe told the Guardian. He said he had done a lot of meditation in jail and that helped him forgive Jammeh for what he had done to him.
"It's a new Gambia," Darboe said. "I congratulate President Jammeh for accepting defeat. That is acting with maturity. I have respect for him. I would never address him as a crazy man and I never would address him as an evil man."
Under Jammeh's tenure, many opposition members, journalists and activists have been jailed, tortured and arrested. Some have died, including Solo Sandeng, whose death triggered the protests in which Darboe and the others were arrested.