"I'm Fulfilled Now" – Governor Aregbesola Says He Has Delivered On All His Campaign Promises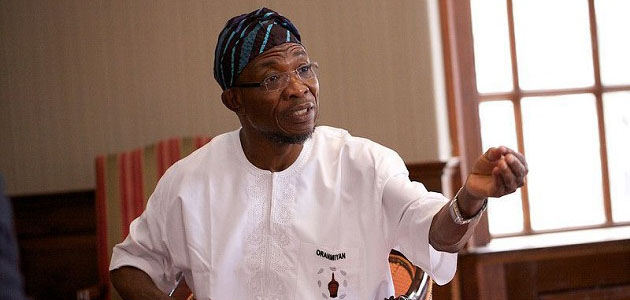 Estimated Reading Time: <1
Osun State Governor Rauf Aregbesola says he has delivered his campaign promises and is fulfilled, especially in the provision of functional basic education for the pupils in the state.
The governor said this during the commissioning of A.U.D Government Elementary School, Sabo, Osogbo.?
?The Governor noted that the commissioning of schools and other infrastructures across the state was in fulfilment of his government's promise to the people of the state.
He noted that the A.U.D ?Government Elementary School in Sabo Osogbo? is ?22 full classrooms, each capable of accommodating 50 pupils. It has a multipurpose function hall, a sick bay, computer room, a principal's office and the secretary's office.
?The school has a recreation centre, including a small playing field. The conveniences include six blocks of toilets for pupils and staff, each having three squat pans and WC, making a total of 24. The seventh block is designated for staff with four cubicles of WC. The principal's office also has a private toilet.??
Aregbesola stated that elementary school is the basis of the education; hence, any child with a good elementary school foundation will have no problem making progress educationally.
He noted that A.U.D school is one of the 100 elementary schools his administration is building, out of which 20 are already completed. The Governor added that government is also building 50 middle schools from which it has completed 22.
He held that his administration has also carried out renovations on 40 other schools which give a total of 1,694 standard classrooms in the existing elementary, middle and high schools, providing accommodation for nearly 90,000 pupils.