Why Zahra Buhari's Wedding To Billionaire Indimi Son Was Postponed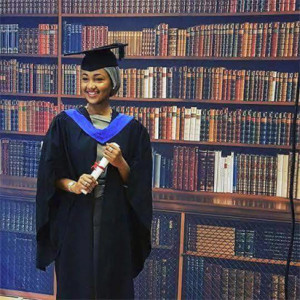 Estimated Reading Time: <1
The wedding ceremony of Zahra, the 21 year old daughter of President Muhammadu Buhari, earlier scheduled for this weekend has been postponed.
The postponement is reported to be as a result of President Buhari`s insistence on a low-key wedding as he is not comfortable with the attention the media is giving to his daughter's wedding, DailyTrust Newspaper gathered.
Recall that there were media reports that the family of the groom, Ahmed Indimi presented about 30 LV bags to the bride, Zahra.
The 30 bags which allegedly cost about £120, 000 (approximately N47,144,502, using the official rate of N392.87 to a pound) are said to have been delivered in 30 exotic cars.
An introduction ceremony between both families had earlier held at the Aso Villa, Abuja on Friday, November 18, with the wedding programme scheduled between Wednesday 30th November and Sunday 4th December, 2016.
Her husband-to-be, Ahmed, is the marketing director of Oriental energy resources and hails from Borno.
The good looking fiancé attended Global International College in Lagos for his degree foundation program. He completed his Degree in Information Technology at the American InterContinental University, in Atlanta, USA. He proceeded to complete an MBA in Internet Security at the same Institution where he served as the treasurer of the Student Union Government at the London Campus.