Governor Olusegun Mimiko Calls for Postponement of Saturday Governorship Election In Ondo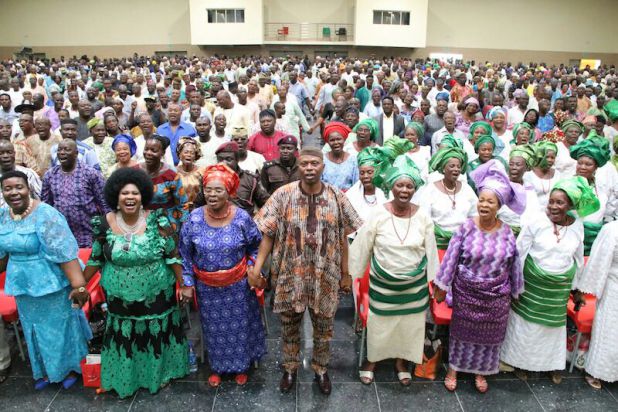 Estimated Reading Time: <1
Olusegun Mimiko of Ondo state called for the postponement of this Saturday governorship election to give the PDP candidate Eyitayo Jegede SAN a level playing ground to participate in the poll.
This is coming as the Court of Appeal sacked Jimoh Ibrahim as the party's governorship candidate and directed INEC to replace his name with that of Eyitayo Jegede SAN.
Speaking with newsmen at the Akure airport on arrival from ?Abuja said that " if Jegede has to contest the election in two days time. There are issues that have to be settled under the electoral act.
"The issue of the fact that his name should be pasted within a time frame,issue of him submitting the names of his party agents, issue of his Fundamental .
" His right to canvass for votes in well defined campaigns. Has he he not been deprived of all of these . "Is there a remedy? That is the next question under the electoral act, the election can take palce anytime before 30 days before my administration.
"This administration ends Feb 24, that is this election can take place anytime on or before January 24. "Now the ball is in the court of INEC will they in all conscience especially bearing in mind that they have the opportunity within the law to shift this poll. So that they will give Jegede justice.
"The ball is in their court and I have nodoubt in my mind that they know what to do. At least to give justice to Eyitayo Jegede. Governor Mimiko said that
"Eyitayo Jegede name was substited by inec against logic , common sense, law, against their own regulation now two days before the election we eventually got some reprives from court of Appeal, now the question is woulds anybody in good conscience say that they have provided Eyitayi Jegede level playing ground in this election.
Dr Mimiko said "Will anybody in good conscience and all mortality be comfortable to say that they have done justice to Eyitayo Jegede if he has to contest the election in two days time.?End