We Under Boko Haram Siege Again – Chibok LG Chairman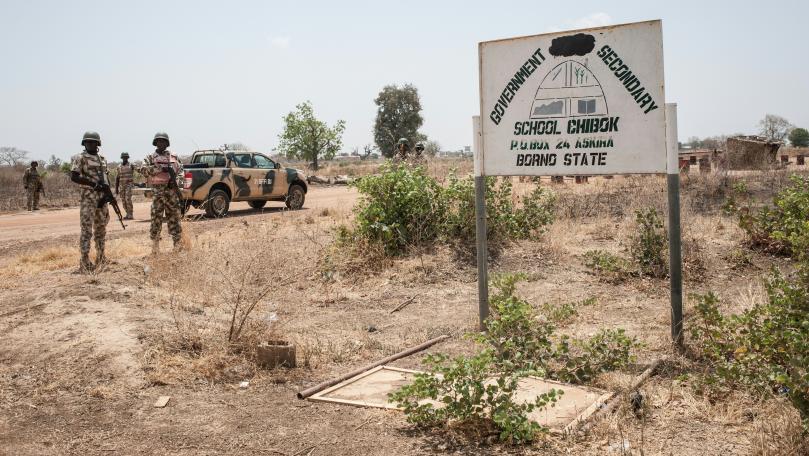 The Caretaker Chairman of Chibok Local Government Area of Borno state, Mr. Yaga Yarkawa, has raised alarm over renewed attacks perpetrated by Boko haram terrorists.
He said the sect attacked Thlaimaklama village over the weekend and that hundreds of people have been displaced.
Yarkawa said Boko Haram burned down houses, looted foodstuff and livestock, warning that Chibok is again under Boko Haram siege.
Yaga Yarkawa spoke to newsmen on Monday night in Maiduguri where he had gone to receive food items donated by the State Government for onward delivery to the displaced people.
He said, contrary to claims by the military that Chibok is safe, there have been series of renewed attacks in communities including Kuburmbula, Tsilari, Kamdzilari, Kuburnvwu , Kautikari, Kwada, Buftari and Kakulmari villages bordering Damboa and Sambia forest.
He recalled that the lastest attack on Thlaimaklama village saw Boko Haram cart away food items loaded in about 15 vehicles after setting ablaze three vehicles and several houses without confrontation.
The chairman pointed out that apart from recent attacks on the communities, the terrorists have resorted to burning of farm produce of his people, who were eagerly waiting for harvest.
Also speaking on the renewed attacks, leader of vigilantee group in Chibok, Commander Aboku said that "the boko haram terrorists are always on the move and this makes it difficult to effectively monitor and apprehend them with ease".
He stressed that, just last week in the course of their operations, the vigilantes were able to dislodge some of the terrorists, killing two with recovery of two AK47 rifles and a Hilux vehicles mounted with anti aircraft gun.
Aboku called on the Military to intensify efforts by giving the vigilantes free hands to operate, as they know the terrain of the Sambisa forest and the general operation area of Sambisa, Chibok and Gwoza local governments better.