Police Open Fire On Islamic Movement Trekkers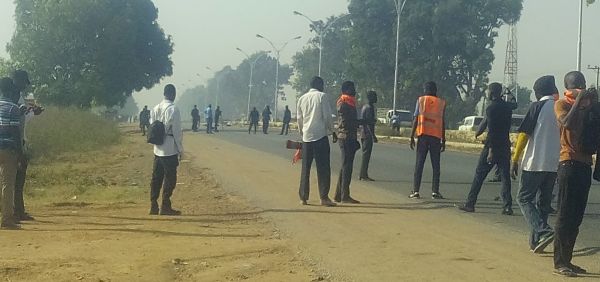 The Islamic Movement in Nigeria , IMN has said that at least one of its members has been killed as police opened fire on those trekking from Kano to Zaria.Others were injured in the incident, the group also said.
IMN Spokesman, Ibrahim Musa said in a statement Monday morning "Reports reaching us from Kano said Nigeria Police have attack the members of the Islamic Movement in Nigeria under the guidance of Sheikh Ibrahim Zakzaky who were trekking for the annual Arbaeen Symbolic Trekking from Kano to Zaria Kaduna state Nigeria.
"The Nigerian Police have blocked the Road and fired teargas on the peaceful trekkers. With the aid of Allah the trekkers have passed through it and continued with the trekking.
" Men of the Nigerian Police have continued following the trekkers and keep on firing teargas and live ammunitions on them They killed one and injured others
In a related development, the statement said , Soldiers mounted a check point at the outskirts of Potiskum, Yobe state, probably to stop members of the Islamic Movement in Nigeria (IMN) from leaving the town to join others in this year's annual Arbaeen Trek to Zaria, mourning the martyrdom of Imam Husain (AS) scheduled to commence from Kano this week. The soldiers detained a trailer carrying the personal belongings of those going to Kano for the trek today,Musa said.
"Apparently, the soldiers have some sinister motives as they were overheard scheming to plant weapons in the luggage and thereafter claim that these bags with the weapons belong to members of the IMN.