Governor Bello of Kogi Talks Tough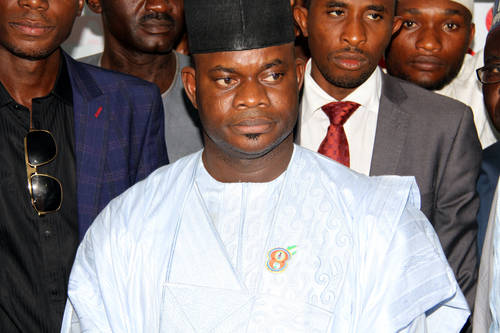 Estimated Reading Time: <1
The Kogi State Governor, Alhaji Yahaya Bello has appealed for calm in the wake of the death of six citizens of the state including a mother, her three kids, and a neighbour's two children, who were reported to have died after eating a cassava flour meal the woman had prepared.
Unfortunately, the incident has been given an ethnic slant to the displeasure of the governor, with unsavoury elements claiming the victims who happen to belong to the same tribe, were deliberately targeted.
In a press statement made public through his Chief Press Secretary, Petra Akinti Onyegbule, Governor Bello regrets such reckless conclusions, saying the appropriate authorities are investigating the matter, and that no one should preempt the outcome of the investigations.
"No one knowingly takes poisoned foodstuffs to the open market in a multi-ethnic society, hoping only people from a particular tribe will buy," the governor said.
"That's like throwing a stone in a crowded market, and foolishly hoping it will strike your one enemy. It just does not make sense."
In addition to the ongoing police investigation, Governor Bello said health officials are also carrying out their investigation because of the public health angle to the incident, saying nothing will be left to chance.
The governor vowed to come down hard on people with a negative tribal agenda in the state, warning that their activities go against his plans of fostering good communal relations in the state, and making Kogi a home for all.
Signed: Petra Akinti Onyegbule
Chief Press Secretary to the Governor