PDP Chief Says Buhari Sponsoring Jimoh Ibrahim And Sheriff To Destroy Opposition Party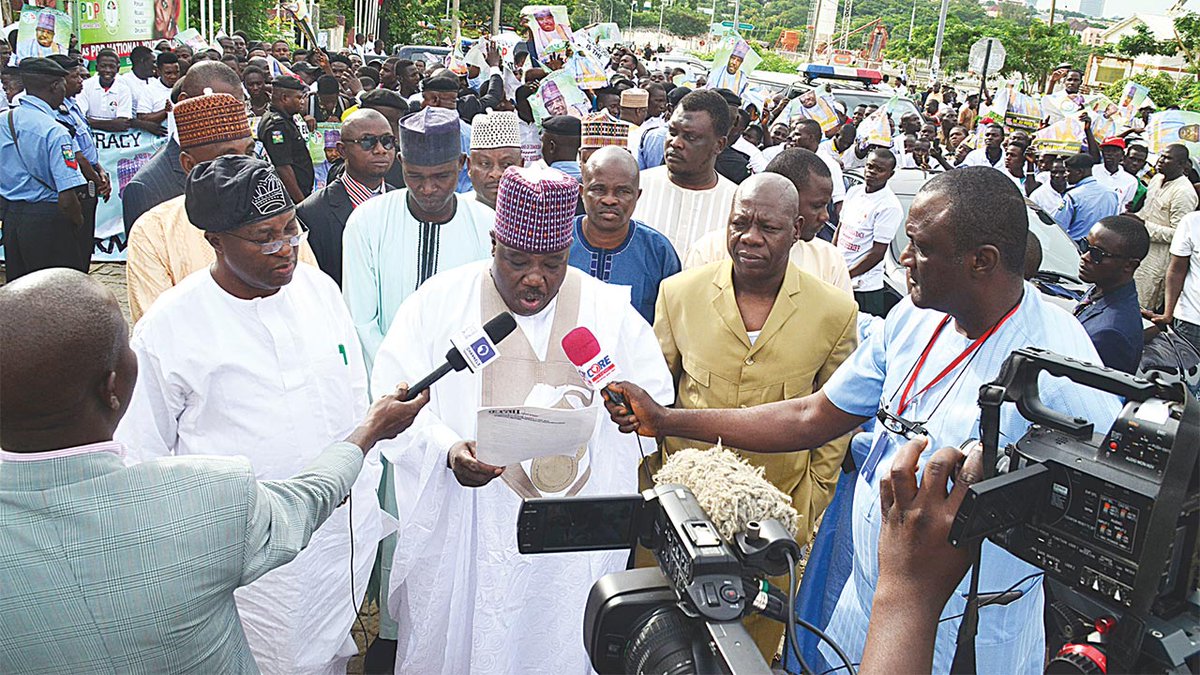 Estimated Reading Time: <1
A member, Board of Trustees, Peoples Democratic Party, Chief Ebenezer Babatope, has accused President Muhammadu Buhari of being the brain behind the controversial emergence of business mogul, Jimoh Ibrahim, as the candidate of the opposition party in the forthcoming Ondo State governorship election.
Babatope claimed that Buhari had manipulated the political events in Ondo State in order to favour Ibrahim and set the state on the path of dictatorship.
He called on Nigerians to resist what he described as President Buhari's ploy to destroy democracy in the country. .
Speaking with Punch, Babatope said the declaration of Ibrahim as the governorship candidate of the PDP in Ondo State was championed by Buhari and the All Progressives Congress to rig the governorship election. The former minister of transport warned that the future of the nation's democracy was fraught with danger with the way the Buhari administration was going about governance. Specifically, Babatope maintained that the disqualification of Mr. Eyitayo Jegede (SAN), whom INEC had upheld as the governorship candidate of the PDP in Ondo, was designed by Buhari.
He said, "President Muhammadu Buhari must be prevented from destroying democracy in Nigeria. The recent declaration in Ondo State has Buhari's connections. "The disqualification of Jegede, the Ondo PDP candidate, is designed by President Buhari and the APC to electorally manipulate the Ondo State governorship election."
In another development, a former deputy national chairman of the PDP, Chief Bode George, has called on President Buhari to ensure that justice prevailed in the intra-party political crisis in Ondo State.
A statement by George on Sunday said disqualification of Jegede was one of the most disturbing interventions in Nigeria's political space since 1999.
He said; "The decision by INEC to recognise Mr. Jimoh Ibrahim as the PDP governorship candidate in Ondo State is, perhaps, one of the most unsavory and disturbing interventions in our political space since the dawn of democracy. The decision is not only wrong; it is an inexcusable assault upon justice, fairness and morality.
"The Justice Okon Abang ruling which had forced the hands of INEC has now created tension and deep-seated uncertainties everywhere. I appeal to President Buhari as an officer and a gentleman to ensure that justice invariably prevails in Ondo State.
"Though the case is now before an appellate court, the body language of our President is equally important in ensuring the preservation of our democratic tenets. Justice must not only be done in this case, it must be carried."