For The First Time Since Assumption of Office, Obasanjo Attempts To Drag Buhari's Govt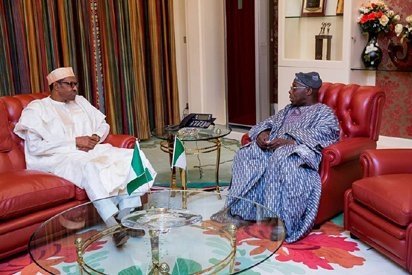 Estimated Reading Time: <1
Former President Olusegun Obasanjo has called on the Federal Government to ensure that the results of its development initiatives are felt by Nigerians.
Obasanjo, who was one of the keynote speakers at the Tony Elumelu Foundation Entrepreneurship Forum, which held on Saturday in Lagos, commended the government for its programmes aimed at creating jobs and diversifying the economy.
Also addressing Abia State Governor, Okezie Ikpeazu, and Deputy Governor, Ebonyi State, Kelechi Igwe, at the event, the ex-president said there was the need to support entrepreneurs in their states to develop products that would be fit for export.
Obasanjo said, "What you say you are doing is commendable, please let us see the results. We have to ensure that doing business in Nigeria is easy. We have to make them (investors) come to Nigeria. We need to be able to register a company at a one-stop shop."