Ondo Assembly Declares Support For Jegede As PDP Candidate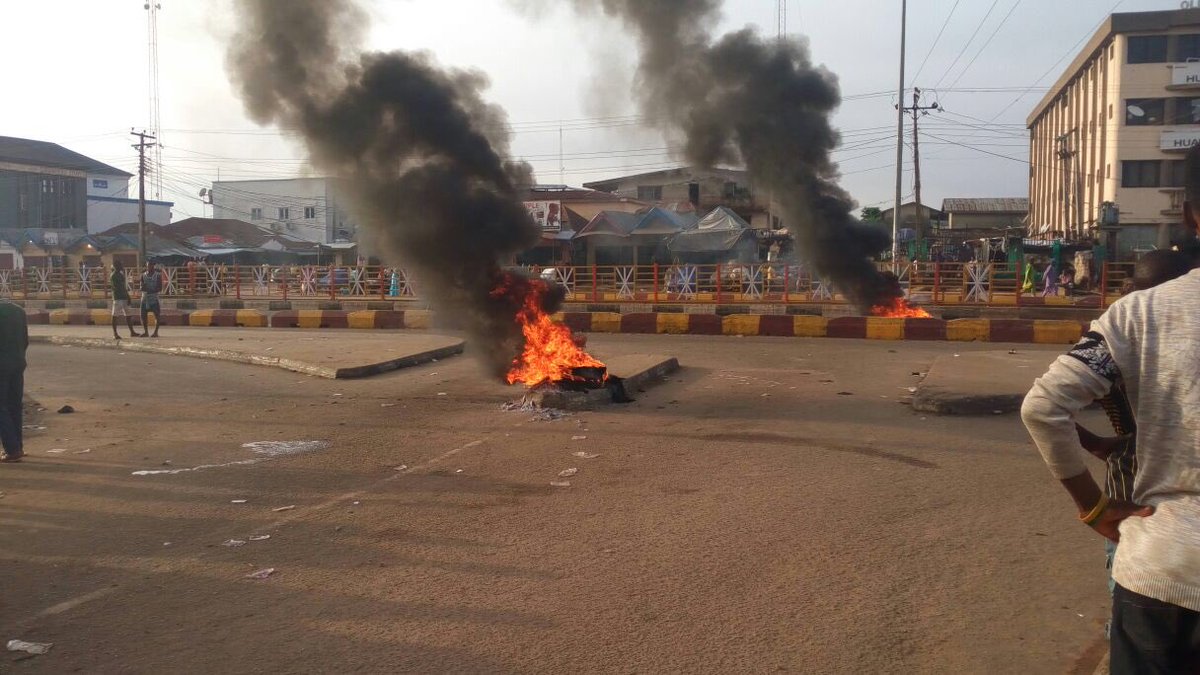 Members of the Ondo State House of Assembly have made public their position in the ongoing controversy on the PDP candidate in the forthcoming governorship election in the state.
Addressing a press conference at the Nigeria Union of Journalist Press Centre in Akure, the state capital, the Speaker of the House, Hon. Jumoke Akindele, ?refered to the court order that the name of Jegede be replaced with that of Ibrahim as an ungodly black market order.
She stated that the members of the House, as representatives of the people, condemn the act, saying it is an advanced political fraud ?and a coup against the will of the people.
The Speaker insisted that the PDP primary election that produced Jegede was the authentic one, referring to the Ibrahim ?faction as a group of unprincipled elements.
'Potentially Dangerous'
The Ondo state Governor, Olusegun Mimiko has also described the action by INEC as "potentially dangerous" and has met with President Muhammadu Buhari on Friday to discuss the matter.
He told newsmen after the meeting that "it can cause conflagration in the state and that is why as the Chief Security Officer of the state, I have come to alert Mr President of the potential danger of this injustice so that we can nip it in the bud".
Governor Mimiko insisted that Eyitayo Jegede remains the lawful candidate of the PDP and so did the Chairman of the Makarfi faction of the party, Clement Faboyede.
In a chat with newsmen on Friday, Faboyede argued that it is not the duty of any court to impose or dictate candidates for a political party.
"It is a pre-election matter and the Supreme Court which is the highest order of judiciary in this land, severally, has said it that pre-election matters are not matters of the court," he argued.
He added that Mr Jimoh Ibrahim is not a member of the PDP in Ondo state.
State of Emergency
Meanwhile, the Vice Chairman of the Sheriff faction, Mr Alabi Johnson, explained that INEC's decision is backed by law and accused the Governor of working to make the President declare a state of emergency in Ondo state.
He was referring to the protests that were held in the state's capital, Akure at the office of the Independent National Electoral Commission (INEC) on Friday, which saw factional party supporters kicking against the list of governorship candidates released by the electoral body, claiming that the PDP candidate was a wrong one.
He argued: "The people you saw demonstrating are the members of the National Union of Road Transport Workers (NURTW). Those are the thugs that Mimiko has been using in Ondo state.
"That is why we are up to the task this time, saying that justice must prevail because Mimiko is already enslaving everybody in Ondo state.
"This time around, God has used our candidate, Barrister Jimoh Ibrahim to bring us out of slavery."