Buhari Meets With Released Chibok Girls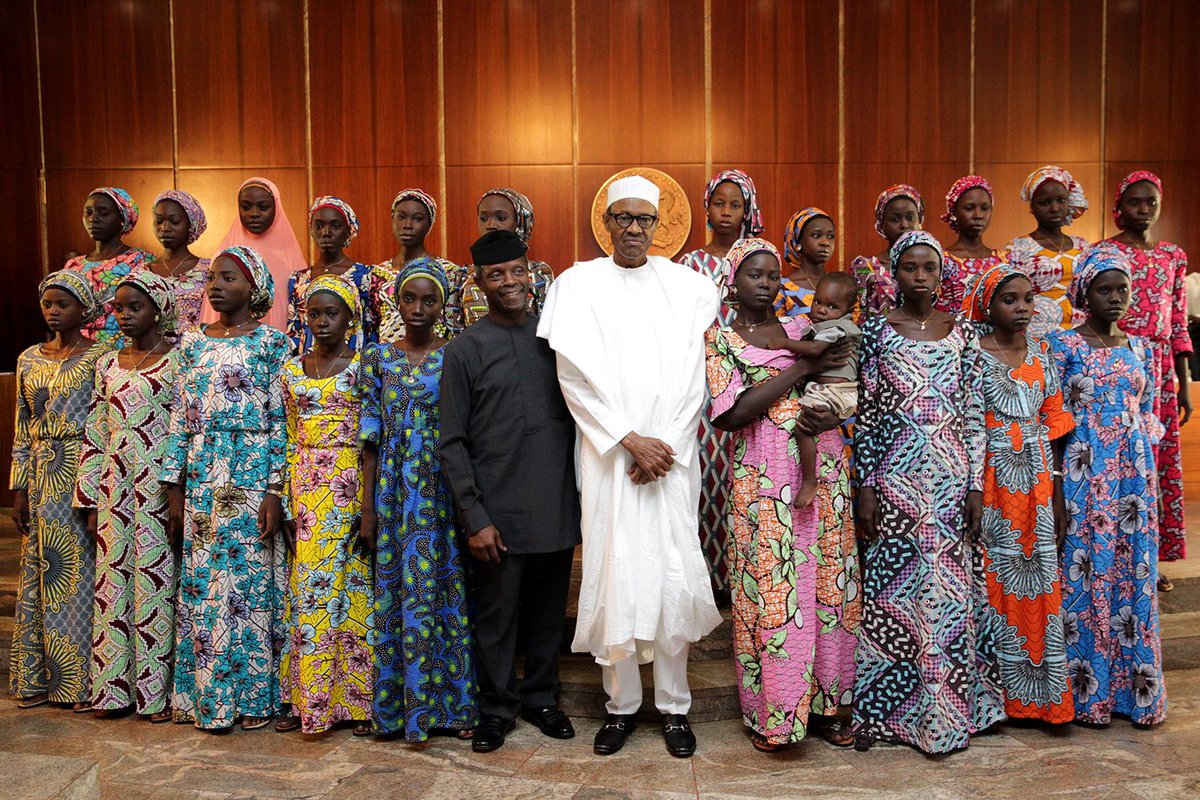 President Muhammadu Buhari of Nigeria on Wednesday met with the 21 Chibok girls recently released by Boko Haram after over two years in captivity.
Addressing the girls at the Presidential Villa, President Buhari acknowledged the hard times the girls faced throughout their period in captivity.
He said it was a happy moment for him, Nigerians and the parents of the girls taken from their school's dormitory in Chibok, a community in Borno State on April 14, 2014.
"My dear children. This is a happy moment for me and for all Nigerians. I welcome you back to freedom. It is a moment your parents, the Nation and the International Community have been eagerly waiting for, since your abduction on 14th April 2014.
"We must from the onset, thank Almighty God for this day that 21 of the Chibok girls have again breathed the air of freedom and are reunited with their parents.
"We are equally prayerful, that God in his infinite mercies and benevolence, will see to it that the girls remaining in captivity will be freed and returned to us soonest," President Buhari stated.
On that night, 276 young female Nigerian students were abducted from the Government Secondary School in Chibok by Boko Haram.
Fortunately, 57 of the kidnapped school girls were able to escape, leaving 219 in captivity.
The abduction triggered global protests, popularising a slogan – Bring Back Our Girls.
However, in May 2016, glimpse of hope of the rescue rekindled when one of the abducted girls, Amina Ali, was found.
On Thursday, October 13, 21 of the girls were released, a development that has been described as a surprise.
A happy President Buhari said that the release of these 21 girls followed series of negotiations between Government and the Boko Haram group, brokered by friends of the Nigerian government, both local and International.