Jigawa State Government Empowers 200 Women With 600 Goats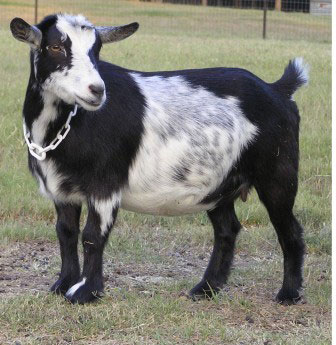 The Jigawa Government has empowered 200 women with 600 goats in Buji Local Government Area of the state.
Ali Safiyanu, the Information Officer of Buji LGA, made this known to the News Agency of Nigeria (NAN) on Sunday in Dutse.
The goats were distributed to the beneficiaries in the 11 wards of the local government under the Goat Rearing/Breeding Loan Scheme introduced to empower women in the state.
The beneficiaries would pay back the revolving loan in 18 months.
Mr. Safiyanu said the state's APC Women Leader, Binta Shuaibu, distributed the goats to the beneficiaries on Oct. 14, in Buji town.
He said that the women were given two she-goats and one he-goat to rear, adding that the breeds would give birth twice a year.
According to him, the women would pay back the loan with three goats.
The spokesperson quoted the APC women leader as explaining that the decision to give the beneficiaries goats was because of its economic value and simplicity in rearing.
"The government decided to give the women goats because of its economic values; both the goat's meat and its skin are needed.
"Since most of the beneficiaries are rural dwellers, to feed the animals will not be hard for them because of the availability of the animal feeds in their villages,'' he quoted Binta as saying.
Mr. Safiyanu further told NAN that while commenting, the Caretaker Committee Chairman of the council, Hashim Ahmad, said the state government also distributed 20,000 improved fuel economy stoves for free to local food vendors in the local government.
"The stoves were distributed under the state government's "Women Food Vendors Support Programme," he said.
(NAN)