Release of Chibok Girls Diversionary– Ayodele Fayose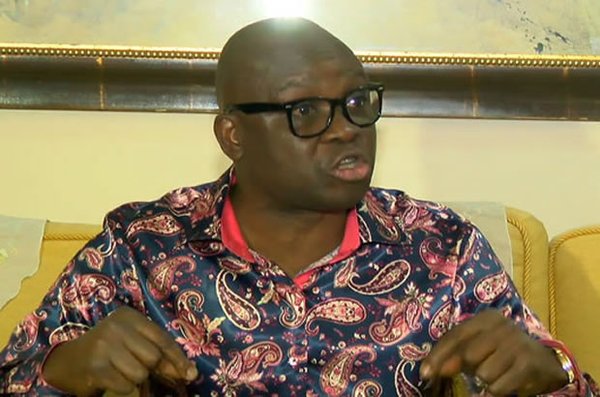 Estimated Reading Time: <1
Ekiti State Governor, Mr Ayodele Fayose, has faulted the celebration by the federal government over the release of 21 Chibok girl?s by the armed Boko Haram group, saying that such is not only diversionary, but that it can not take away the fact that Nigerians are suffering and they are yearning for relief.
He, therefore, called on Nigerians to engage in serious prayers for God to ameliorate their sufferings.
He said this in Iyin-Ekiti, Irepodun/Ifelodun Local Government Area of the state on Thursday while inaugurating a block of four classrooms built for the Erelu Angela Adebayo Children's Home by his wife, Feyisetan.
"What they came out today to tell Nigerians that 21 abducted Chibok girls have been released by the Boko Haram group is diversionary. Nigerians have never had it so bad. People are very hungry. What they did today is just to divert attention from what they did last week by clamping judges and justices into detention. While no one is saying corruption should be condoned, but the due process must be followed.
"The Peoples Democratic Party-led Federal Government that they labelled as inept, did better than this. The exchange rate of the naira to the dollar is unacceptable. The situation has led to hyper-inflation where what people used to buy for N30,000 can not be bought with N100,000?. Look at the elections that have been conducted since they came to office, all the gains recorded by the previous government as far as democracy is concerned are being eroded," he said.
Fayose, who urged the opposition in the state to see Ekiti as everybody's project, opined that after election has been won and lost, the ideal thing should be to work together for the progress of the state.
The governor commended his wife for building on what her predecessor in office did instead of starting her own pet project.