Nigerians Losing Faith In Buhari – Says NLC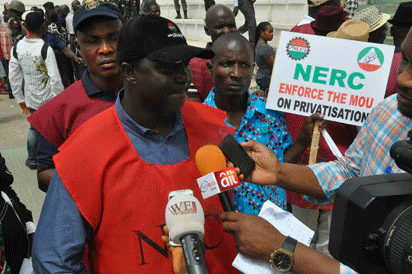 Estimated Reading Time: <1
Nigeria Labour Congress, NLC, has said Nigerians were beginning to feel that the Federal Government lacked the capacity to end the hardship and sufferings caused by economic recession.
The NLC in a statement signed by the Joe Ajaero faction, therefore, called on President Muhammadu Buhari to provide the needed socio-economic and political leadership to restore hope and douse the mounting despair and sufferings in the country.
The statement follows lamentation by President of the NLC, Comrade Ayuba Wabba, that the talks with the FG on increase in minimum wage have yet to begin.
Ajaero said: "Nigerians want to see new jobs or a guarantee that the spate of job losses have ceased. They want to see rice, garri, beverages and utilities within their reach and functioning."
"We want to see the cost of transport come down and the roads being repaired. We want to see that the rot has stopped and the run on the economy turning around for the better.
"While Congress' commends the President for convening the national stakeholders meeting to confront the challenges, Nigerians, however, need to see actions on the ground and not intentions and talk shops.
"It is the concrete steps that the people see that will rekindle hope and help the people stand together as a collective to weather this economic storm.