Pius Adesanmi Writes On Muhammadu Buhari's Plagiarised Speech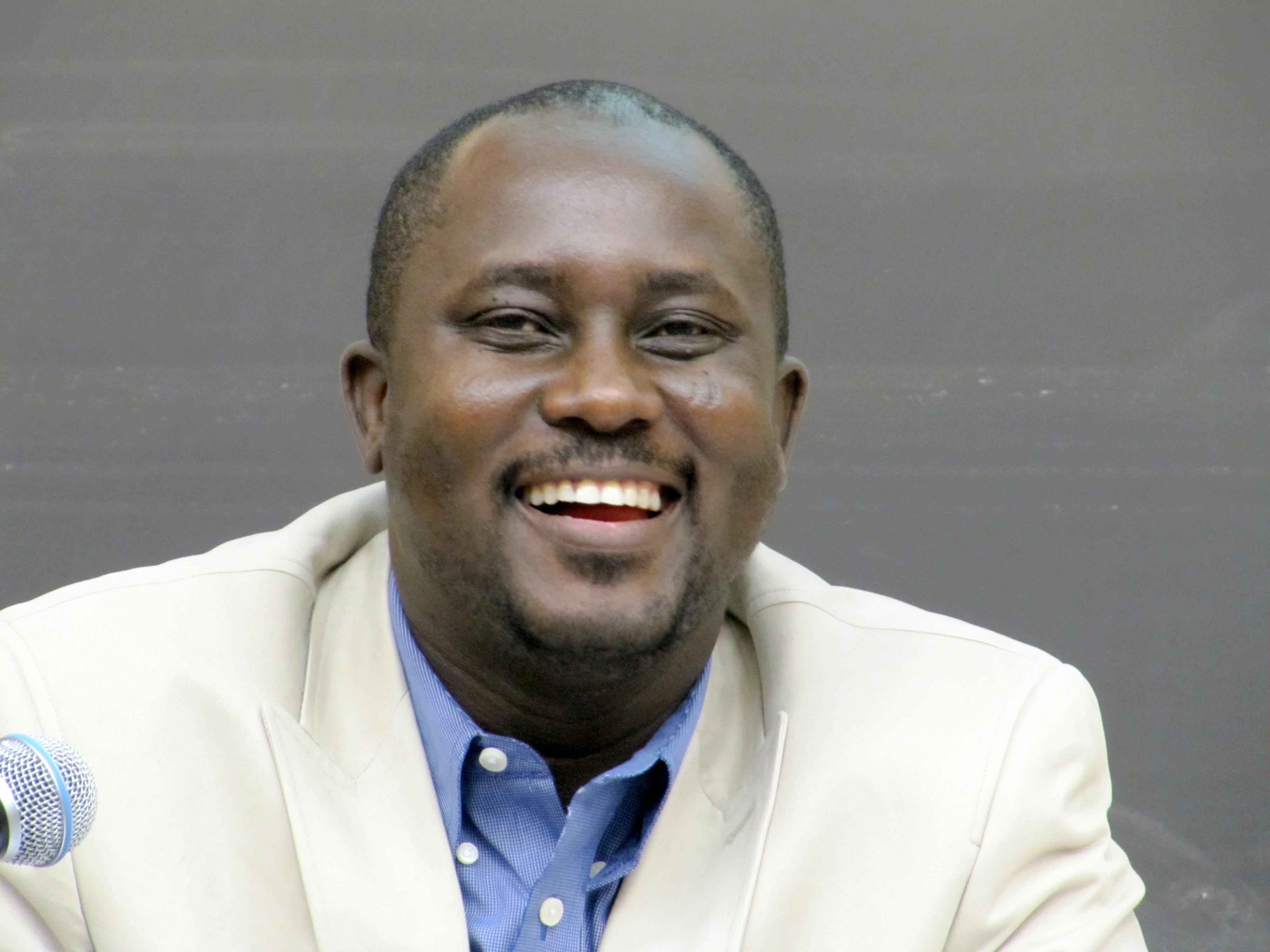 Estimated Reading Time: <1
The People Lead, The President Follows Behind.
By Pius Adesanmi.
On this plagiarism thing, I don't know why people are blaming President Buhari for following the people's example.
Come with me.
The President has made it clear that in certain areas of the Nigerian experience, the philosophy that he and APC will follow is that of the cart traveling before the horse. Or leadership from behind.
The people must do everything first. President Buhari and his people in government will "follow behind" as we say in Nigeria.
They started with sacrifice. They screamed and screamed and screamed about sacrifice. They wanted sacrifice to start with the people. At the time they were screaming sacrifice from the roof tops, the National Assembly was buying new jeeps for everybody and the Presidency was allocating funds to the state house clinic in excess of the combined allocation to all University teaching hospitals. Even what was allocated for newspapers for the Vice President was superior to the book budget of Federal Universities.
And the harem of planes in the presidential fleet did not change. At the time, we told the administration that sacrifice must begin with them and not with the people.
Instead of listening to that advice, they quietly withdrew the sacrifice mantra and rolled over to change that must begin with the people. There is indeed an aspect of change that must begin with you, with me, with all of us, and I will address that in a later essay.
However, the overall diseased framework of asking the people to be the change that you are not ready to be is what detains me here. Like sacrifice, you want the people to lead that change so that you can "follow behind."
And the first example of change you have elected to emulate from the people is the culture of plagiarism. Nobody would disagree with the fact that the age of social media is the age that has witnessed deep changes in how the Nigerian people, especially the youth, perceive the integrity of intellectual property.
We moved from frowning on plagiarism and intellectual property theft to wearing it like a badge of honour. People go to other people's walls and just lift updates. You will steal an update from Facebook, put your name on it, and take it to whatsapp, snapchat, instagram, etc, and bask in glory as people celebrate your brilliance. Regular newspapers will steal social media updates without attribution.
I live in a world where people send me my essays – bearing different authorial names – and claiming they saw them circulating on whatsapp. There are more than 100 of us claiming authorship of my essay, "Bode Tibi Nko?". Farooq Kperogi's eyes saw pepper a few years ago when a fellow plagiarized, lifted, stole, and even started serializing his articles and threatened to sue him to boot! What has Moses Ochonu's eyes not seen? Bamidele Ademola-Olateju nko?
These days, I don't even bother. A few years ago, somebody even sent me an essay of mine he had encountered on whatsapp, claiming that he had just written it and wanted my opinion before sending it out for publication. If Linda Ikeji lifts or pirates people's essays, her victims must not talk. People will descend on them for being "envious" and "trying to bring her down". "Are you the only person whose work she has plagiarised", they'd ask the victim.
So, a presidency that is determined not to lead by example but to "follow behind" as the people show the way has correctly sensed that the people changed from frowning on plagiarism to approving of it and normalizing it and decided to follow the people's change example by lifting from Obama.
In twisted logic Nigeriana, I won't be surprised to encounter defenders, explainers, justifiers, and rationalizers (there is no conceivable travesty of the Nigerian ruling class that is not defended by a fragment of the populace) of the latest instance of presidential plagiarism who would upbraid us, saying: "at least he copied Obama and not any of Africa's olodo Presidents. We should be grateful."
The only Babalawo capable of correcting Nigeria's twisted moral universe died yesterday…
________________________________________________________________________________________
Disclaimer
It is the policy of NewsWireNGR not to endorse or oppose any opinion expressed by a User or Content provided by a User, Contributor, or other independent party. Opinion pieces and contributions are the opinions of the writers only and do not represent the opinions of NewsWireNGR.
—
Pius Adesanmi is the director of Carleton University's Institute of African Studies, Ottawa, Canada. In 2010, he was awarded the inaugural Penguin Prize for African Writing. A widely-cited commentator on Nigerian and African affairs, he has lectured in African, European, and North American universities, and also regularly addresses non-academic audiences across Africa.