"No Nigerian Law Makes It A Crime To Demonstrate" – SERAP Petitions UN Over Police harassment of BBOG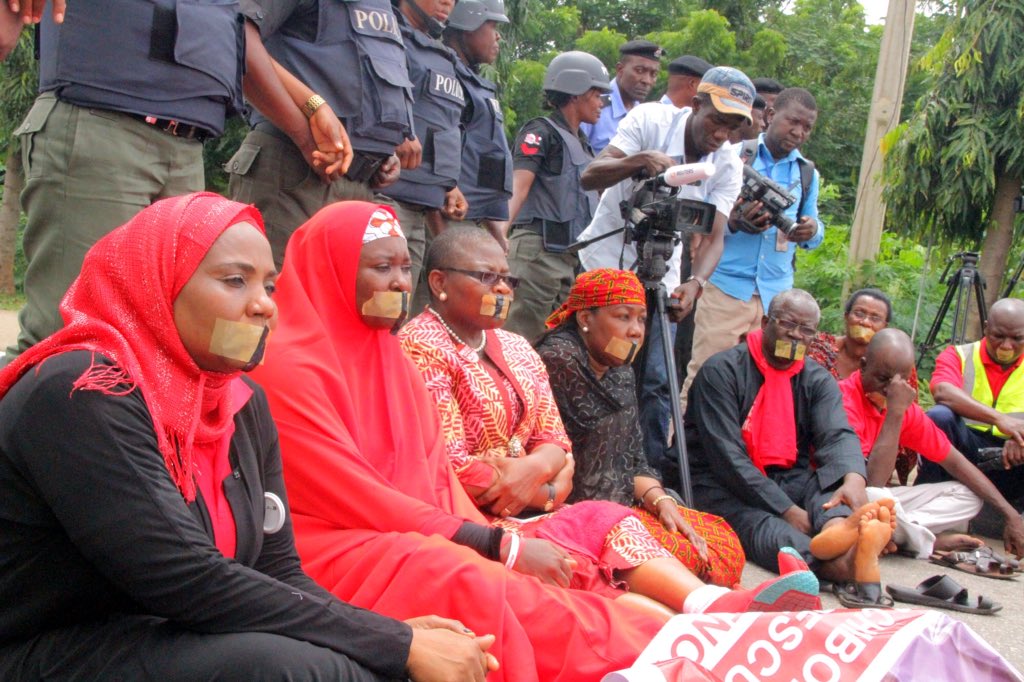 A human rights advocacy group, Socio-Economic Rights and Accountability Project,SERAP, says it has taken the Federal Government before the United Nations for what it termed the harassment of the #BringBackOurGirls protesters by the police.
The group said in a statement on Sunday by its Senior Staff Counsel, Timothy Adewale, that its urgent appeal dated September 9, 2016 was sent to the UN Special Rapporteur on the Rights to Freedom of Peaceful Assembly and of Association, Mr. Maina Kiai.
SERAP called the UN's attention to the "continuing harassment and intimidation of the BBOG group by the Nigerian authorities," which it argued amounted to putting restrictions on the right of the group to freedom of expression and peaceful assembly.
SERAP said, "No Nigerian law makes it a crime to demonstrate in any part of the country. Harassing the BBOG group and stopping its members from proceeding peacefully to the seat of government is overkill.
"It is the primary duty of the President Muhammadu Buhari government to protect all demonstrators, including the BBOG group and enable lawful demonstrations to proceed peacefully. Carrying out this obligation is about deeds, not words.
"SERAP considers the restrictions placed on the right of the BBOG group to peaceful assembly by law enforcement agencies as unnecessary, disproportionate, unjustified in law, and in bad faith.
"The ability of the BBOG group to organise, mobilise and speak out on matters of the missing Chibok girls cannot be prohibited under any grounds whatsoever."
The group said by restricting the BBOG group, the Federal Government was indeed failing in its mandate "to take reasonable steps to protect members of the BBOG group from disruption by others."