NLC Insists On New Minimum Wage As Economic Recession Hits Nigeria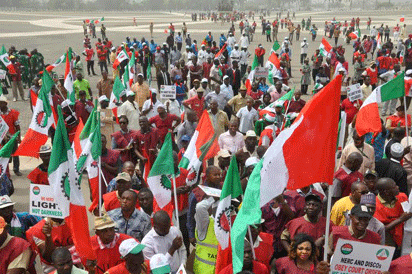 The Nigeria Labour Congress (NLC) has urged the Federal Government to reconstitute the tripartite committee to negotiate a new minimum wage in view of the current economic recession facing the country.
NLC President Comrade Ayuba Wabba told the 59th Annual General Meeting (AGM) of the union in Lagos that the National Minimum Act should be renegotiated.
He said: "The developments within the economy which has made nonsense of the purchasing power of the workers make the case for a new National Minimum Wage urgent.
"We hope that we will not be pushed into taking action that would be costly for the economy, which is already in deep trouble as it were.
"Our standpoint is that any of the parties to the negotiation who may have reasons why we shouldn't have a new National Minimum Wage should bring those arguments to the negotiation table," he said