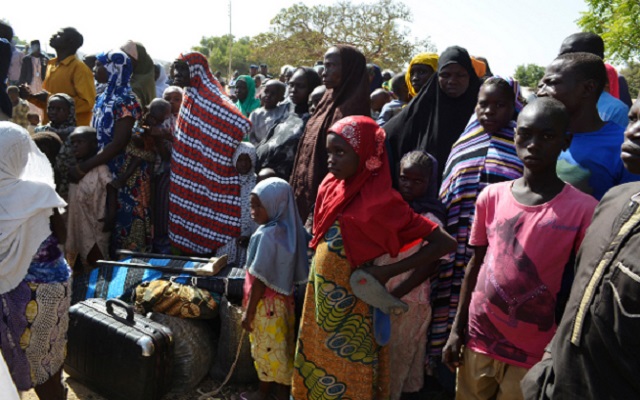 President Muhammadu Buhari has ordered the police to arrest government officials accused of stealing food aid intended for victims of Boko Haram in the North-east Nigeria, the president's spokesman said yesterday.
Buhari's spokesman, Garba Shehu, disclosed this the president had ordered the Inspector General of police to catch some of the alleged thieves and make public examples of them.
Recall that the Senate had recently launched an investigation into allegations of food aid being stolen and sold by state officials in Borno State, where aid agencies have warned of starvation, malnutrition and dwindling food supplies for the displaced. The public outcry was sparked in April when photos posted on social media appeared to show food aid on sale in shops.
The items had logos of aid agencies, leading many to believe they had been diverted by state officials in camps for the displaced. Hundreds of people displaced by Boko Haram militants last week left their camps to stage a protest in Maiduguri, Borno's capital, to demand more aid, accusing officials of stealing food rations.
Protesters said they wanted to receive food aid directly, rather than through state-run feeding committees in the camps.
However, the government of Borno State dismissed the allegations of theft, and said they were politically motivated ahead of general and presidential elections in 2019.
"There are some politicians exploiting the IDP (internally displaced persons) situation for political purposes, by spreading rumours about food stealing," said Isa Gusau, spokesman for the state governor, Kashim Shettima.
"It is practically difficult to divert food," he said, adding that the international aid agencies involved in the distribution of aid would have spoken out if they had noticed any wrongdoing.
The U.N.'s World Food Programme (WFP) last month warned that up to 5.5 million people in the North-east might soon need food aid, double the current number, as soaring inflation was pushing up food prices.