As Depression Bites, Naira Sinks To Record Low At N420 Against Dollar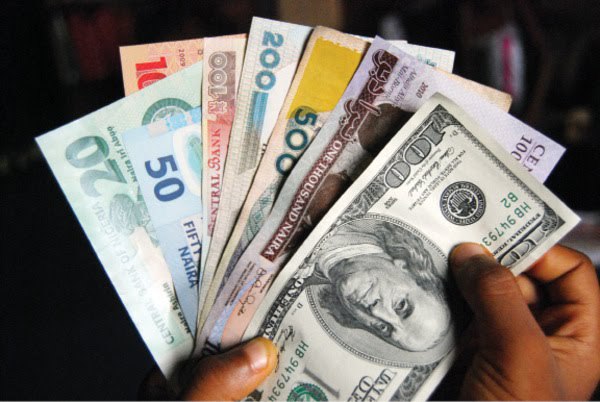 The continued scarcity of foreign exchange on Wednesday pushed the naira to an all-time-low of 420 against the United States dollar at the parallel market.
The currency hit its record low the same day that data released by the National Bureau of Statistics showed that the economy was in recession.
The naira has continued to weaken in the parallel market, defying attempts by monetary authorities to reverse its slide.
For instance, the CBN had on June 20 lifted its 16-month-old currency controls and auctioned about $4bn on the spot and futures market to clear a backlog of dollar demand, to help boost interbank market trading.
On Tuesday, the naira had dipped to 418 against the dollar at the parallel market, a day it closed at 414.
Some analysts expressed concern about the likely impact of the NBS report, which painted a negative picture of the economy, on the currency and investment.
The NBS report showed that the GDP growth rate slid further from -0.36 per cent in the first quarter to -2.06 per cent with inflation rising to 17.1 per cent from 16.5 per cent.
It also showed that unemployment rate had increased to 13.3 per cent from 12.1 per cent and that the investment inflows had dropped to the lowest levels at $647.1m from $710m.
The country's foreign reserves have also witnessed a decline, further threatening the naira.
Bureaux de Change operators have, however, raised the hope of a gradual appreciation of the local currency in the near term as the CBN licensed 11 new international money transfer operators to address the dollar supply side.
"Depending on the effective implementation of the central bank's policy, the appointment of new international money transfer operators will ensure that banks will have more dollars to sell to bureaux de change and provide the needed liquidity in the market," the President, National Association of Bureaux de Change Operators of Nigeria, Aminu Gwadabe, told Reuters on Wednesday.