Under Buhari's Watch, Worst Economic Recession In 29 Years Officially Hits Nigeria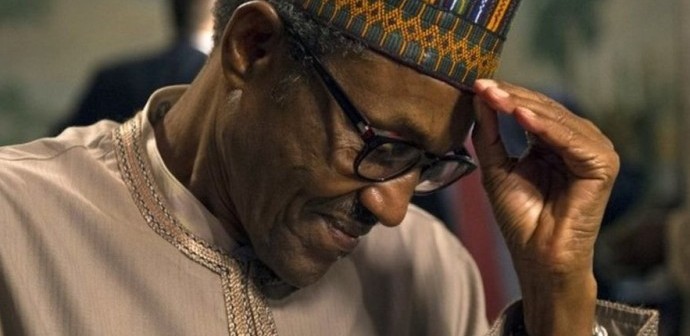 Estimated Reading Time: <1
The National Bureau of Statistics (NBS) has confirmed that Nigeria is in its worst economic recession in 29 years.
According to the NBS gross domestic product (GDP) report for the second quarter of 2016, Nigeria's economy contracted by 2.06 percent to record its lowest growth rate in three decades, reveals Statistician General of the Federation/CEO Nigerian National Bureau of Statistics, Dr Yemi Kale.
In the first quarter of 2016, the NBS said the economy shrank by 0.36 percent to hit its lowest point in 25 years.
According to World Bank data, the last time Nigeria had this magnitude of economic decline was under the regime of Ibrahim Babangida, when the economy recorded consecutive decline of 0.51 percent and 0.82 percent in first and second quarters of 1987.
Dr Kale reveals that, "Foreign Direct Investment declined from $211.1m in q2 2015 and $174.4m in q1 2016 to an estimated $133.0m in q2 2016 and Portfolio investment declined by 9.5% from $2.81bn in q2 2015 and $271.0m in q1 2016 to an estimated $245.3m in q2 2016."
Youth 15-35 accounts for 49.5% of labor force in Q2 2016 of which 17.6m are unemployed/underemployed in q2 2016, which accounts for 58.3% of ages 15-24 and 35.2% of ages 25-35 were unemployed/underemployed.
According to Yemi Kale, the Number of unemployed rises by 1,158,700 persons resulting in increase in unemployment rate to 13.3% in q2 2016 (12.2%-q1; 10.4%-q4 2015), unemployment and underemployment highest for the youth That is ages 15-35, (Stood at 45.5% in q2 2016), And graduates at 40.4%.
The report says number of persons in full time employment (did any type of work for at least 40 hrs) decreased by 351,350 in q2 2016 compared to q1 2016 while the number of underemployed increased by 392,390 resulting in rise in underemployment rate to 19.3% in q2 2016 (19.1% in q1 2016 & 18.7% (q4 2015).
Dr Kale however added that the decline in number of unwilling to work may b related to economic downturn since q2 2015 forcing them to work to support diminishing house hold income.