Emir Sanusi Says Buhari's Economic Policy And Inconsistency Does Not Favour Business & Investment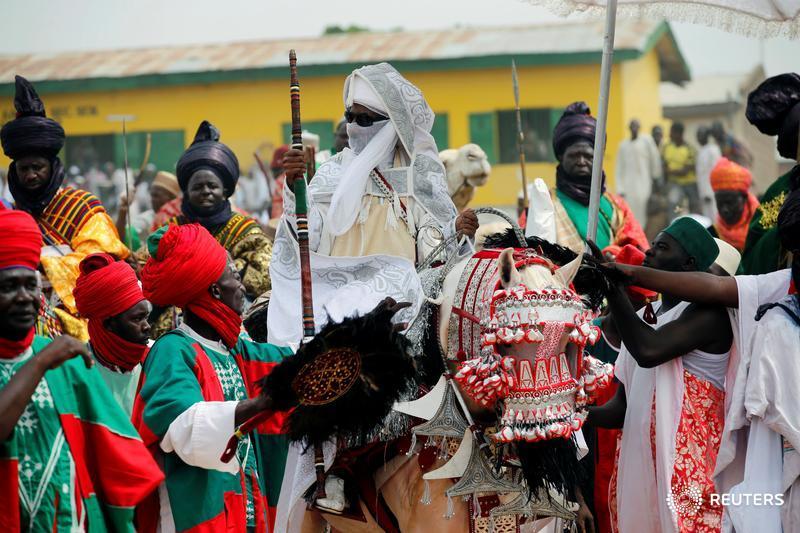 Sanusi Lamido Sanusi, emir of Kano, says the administration of President Muhammadu Buhari must stop behaving like that of Goodluck Jonathan, else it would end up the way of the previous administration.
Sanusi said this on Wednesday while delivering a lecture at the ongoing 15th meetings of the joint planning board and national council on development planning in Kano, titled 'Nigeria in search of new growth model'.
He attributed the current economic recession in the country to the failure of past administrations to diversify the economy.
Sanusi also spoke about the urgent need for the country to return to the drawing board and expand the economy through wise investments capable of yielding economic growth and development.
He said the current economic policy and its inconsistency does not favour business and investment in the country, and warned Buhari that if he does not act fast, his could end like Jonathan's.
Urging the president to be wary of the activities of "voodoo economists at the corridors of power", he implored the federal government to copy from Lagos in formulating policies that can boost trade, business and attract investors.
"If we do not expand the economy through wise investment, we can end up in classical Malthusian situation. If this government continues to behave the way the past government behaved, we will end up where Jonathan ended," Sanusi said.
"We are always blaming the past administration, but we have also made mistakes in this administration. The problem is that there is nothing we are facing today that we did not know what happened. That is the truth.
"We made mistakes, many of them deliberate. We ignored every single warning. Not building roads, not building power and other necessary infrastructure that can boost the economy and development of the country
"We are spending 30 to 40 percent of every Naira we earn servicing debt. The new borrowings were simply recycled into much higher recurrent expenditure. The GDP was growing largely due to consumers items.
"In 2010 when I was Governor of Central Bank, the government increased minimum wage to N18, 000. I protested but they went ahead and borrowed money to pay. In 2012, as Governor of CBN, I said that this is an unsustainable wage bill. We need to reduce the size of public service, which fell onto deaf ears.
"I believe we have started retracing our steps and we have to retrace our steps. If a policy is wrong, it is wrong and it has to be changed."
He said a system where someone sits down and with a telephone call makes N1billion without investing a single Kobo is wrong and unsustainable.
He lamented that in spite of the previous experiences, the country is still making the same mistakes.
"A situation where we cannot process tomato — tomato paste is being imported from China — is sad," he said.