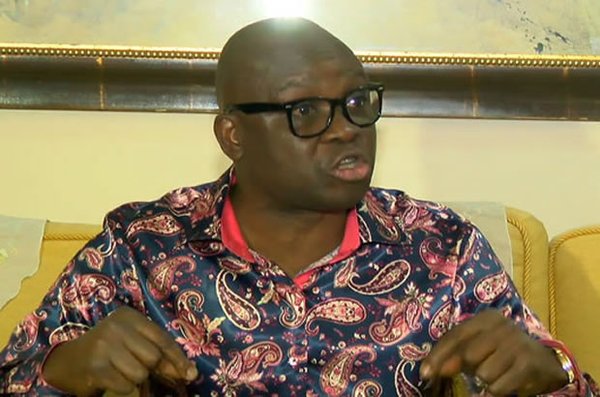 Governor Ayodele Fayose of Ekiti State has alleged that the President Muhammadu Buhari-led government is returning Nigeria to full-blown unitary system of government.
In a statement by his Special Assistant on Public Communications and New Media, Lere Olayinka, Fayose expressed support for the restructuring of the country, wondering why the All Progressives Congress (APC), which was at the fore-front of the agitation for true federalism was now against restructuring.
He declared that as the ruling party, the APC must go beyond rhetoric and set machineries in motion to restructure the country.
"Under the present APC government of President Muhammadu Buhari, Nigeria is returning to full-blown unitary system of government," the statement read.
"It is on record that the APC said at a debate on 'Addressing the rising insecurity in Nigeria, what is the master plan?' organised by the Centre for Democracy and Development (CDD) on December 18, 2014, that it (APC) would ensure true federalism and adequate community policing through the establishment of state-controlled police so as to curb the protracted security challenges in the country.
"Sad enough, now that it is the ruling party, APC is no longer talking about true federalism, and state police it canvassed while in the opposition.
"Nigeria developed faster in the 50s and 60s when it was practising confederal system of government, with the regions running its own affairs almost autonomously.
"A situation where a state cannot do anything about its mineral resources without approval from the Federal Government, will not foster the development that we all yearn for.
"A situation where the federal government has turned itself into lord and master over other federating units in the country, using federal agencies to oppress even governors is not acceptable."